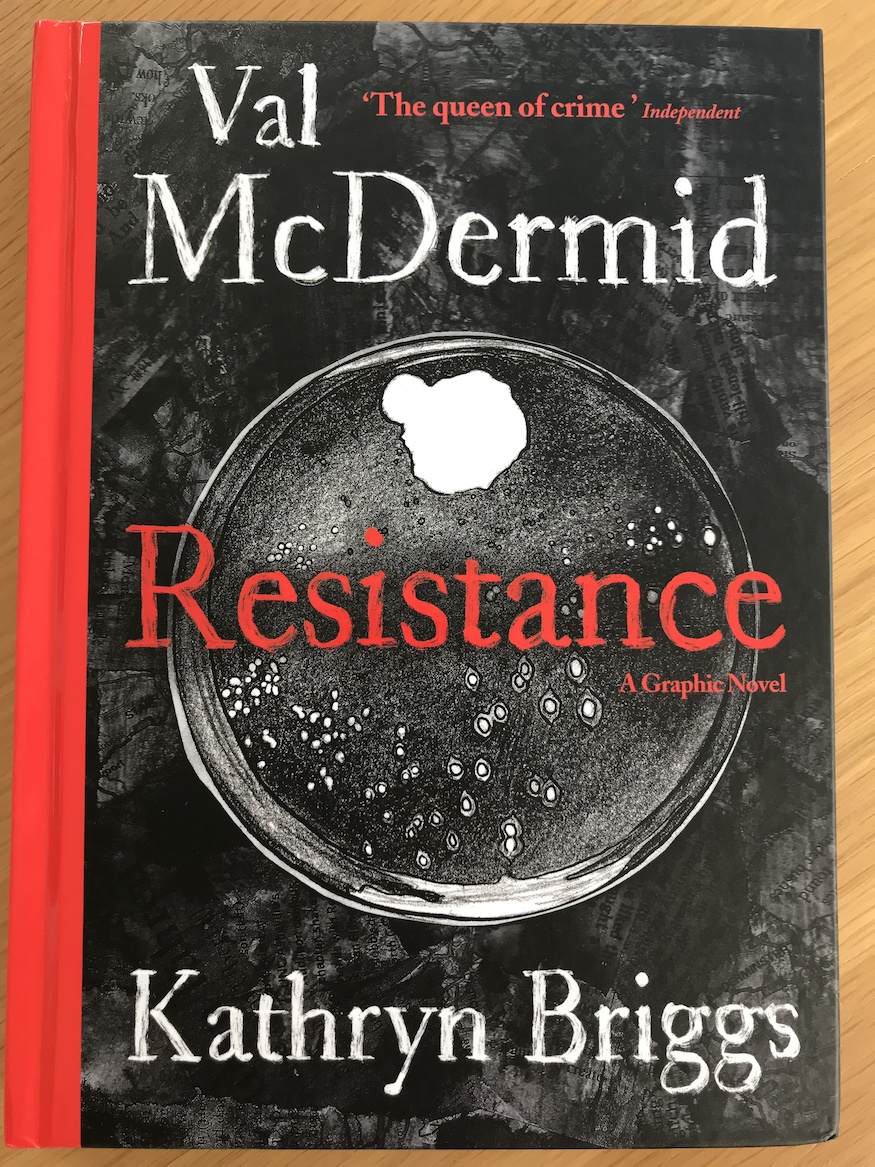 Today we've got something special for you – a first peek inside the brand new graphic novel, Resistance, written by Val McDermid and with artwork by Kathryn Briggs.
This is the first time Val McDermid has written a graphic novel, and in it the leading Scottish crime author strikes out in a new direction because Resistance is more of a medical thriller than a procedural mystery.
As well as a short preview of the story, we've got 10 images of the graphic novel so you can check out its look and feel. It's a sturdy hardcover of 160 pages, and it goes on sale from 20 May.
Published by Profile books and Wellcome Collection, the story reflects the global charity Wellcome's interest in health and medicine. It's Summer Solstice and a huge festival attracts 150,000 people to a farm in Northumberland. Journalist Zoe Meadows is there to interview some of the acts, but it becomes apparent that the real story is the mass diarrhoea spreading through the crowd. Imagine that – all the portapotties overflowing…
Soon the revellers start developing blotches on their skin and by the time the crowds have returned home, people who've caught the contagion are dying from a deadly fever. Not only that, but they've spread the bug across the country. The hospitals fill up, and we've got a situation very similar to the COVID-19 pandemic.
It could have come from the festival food, or maybe it come from the pigs living on the farm where the festival was held. Whatever the case, journalist Zoe has a real story on her hands as she investigates the source of the outbreak. Angry mobs start attacking the food vendors who were at the festival.
American feminist illustrator Kathryn Briggs does a fine job bringing the story to life in her eclectic style, using a wide range of graphic references from stained glass windows to infographics and from maps to news logos to illustrate the spread of the disease.
Scroll down and dip into the visual delights Resistance has to offer and/or click the button below to pre-order your copy. This is one you're going to want to own in print, that's for sure.