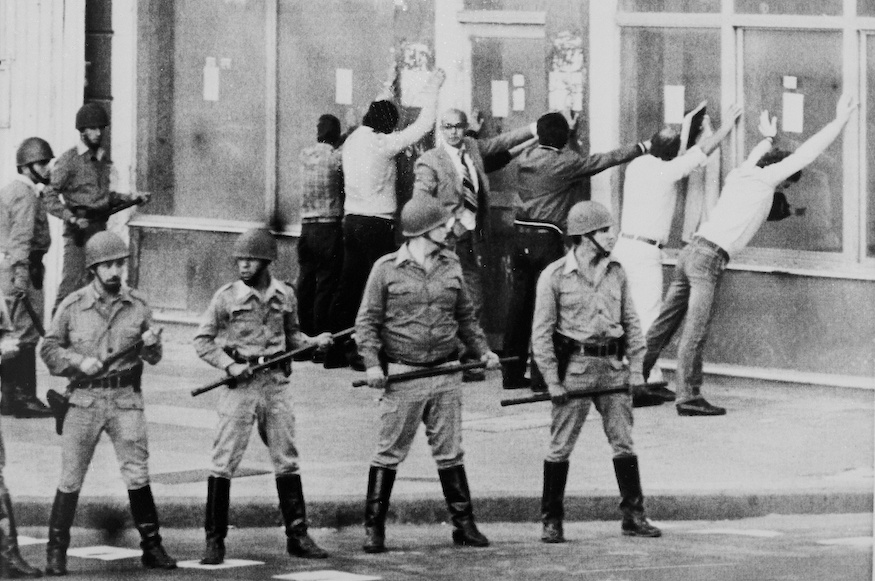 "How can you write a crime novel in a country where the main criminal is the state?" asks Mexican novelist Paco Ignacio Taibo II.
It's questions like this that make the new documentary Latin Noir essential viewing for crime fiction lovers. Watch the trailer below:
Featuring five crime novelists from Latin America, the film will be screening online in the US as part of the Miami Film Festival on 10 March, and you can book a ticket to watch it here for $13. A European release is on the way.
In addition to Taibo II from Mexico, it features four further novelists from other Latin American countries who include Leonardo Padura (Cuba), the late Luis Sepúlveda (Chile), Santiago Roncagliolo (Peru) and Claudia Piñeiro (Argentina). Latin Noir explores how the novelists have reflected and documented what has happened in their countries, counting the human cost, and influencing new generations of Latin Americans.
The film is a joint French-Greek-Mexican production between Arte France, TV UNAM, TVO, ERT and Histoire France.