Despite what A Game of Thrones fans will tell you, crime fiction is really the genre you want for tales of fire and ice. Iceland is our epicentre this week, as we start our new books column off with Cold Malice, the latest from Quentin Bates, a sailor and journalist who lived in Iceland for many years and became a crime fiction author. We've also got two books from Scotland, one set in Devon and then take a trail into the dark heart of the Mojave Desert, Nevada, where things heat up considerably.
Cold Malice by Quentin Bates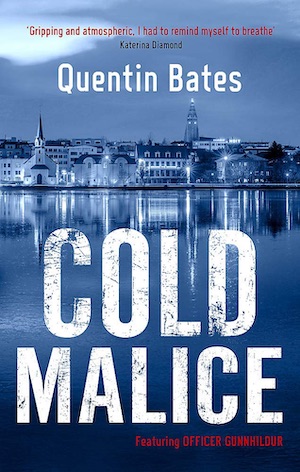 The top Scandibrit author and translator Quentin Bates returns with a new novel released on 11 June. The setting is Reykjavik, Iceland and police detective Gunnhildur Gísladóttir isn't quite sure what to do when Helgi, a member of her team, swears that he's just seen a man who died 15 years ago. She lets him pursue the case and, in Bates' typical fashion, a madcap flurry of events take place around the dead man's reappearance. Old scores, once buried, need to be settled, but can Gunni and Helgi keep a lid on things? Cold Malice is book seven in the series and follows on from the five-star novel Cold Breath.
Pre-order now on Amazon
Watch Him Die by Craig Robertson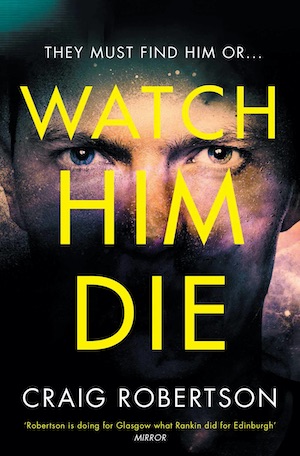 Crime crosses borders in Craig Robertson's latest book to feature Scottish DI Rachel Neary – and we're not talking Hadrian's Wall here. This time, crimes in Los Angeles and Glasgow have a macabre link. In LA, a death at home seems run of the mill, but something is off about the man's demise. In Glasgow, Narey is hunting for a missing girl and the man she suspects of killing her. So far, so far apart – until a video feed showing the slow and painful death of a final victim is discovered, and suddenly it becomes clear that the two disparate enquiries are inextricably linked. Grab your copy on 11 June.
Pre-order now on Amazon
Private Lives by JG Harlond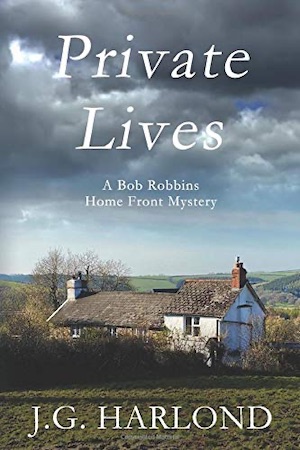 If you're looking for engrossing historical crime with side order of cosy, then JG Harlond's Private Lives should fit the bill nicely. Set in Devon, with World War II in full swing, it's the latest in the series featuring reluctant wartime detective Bob Robbins. He's on holiday, hoping to do a spot of birdwatching – but what Robbins spies through his binoculars sets him all a flutter. He witnesses a shooting at a run down farm, but then the body disappears. Suddenly Robbins is back at work again, and no one seems keen to tell the truth about the matter… Out now for Kindle, in print 30 May
Buy now on Amazon
Jeremiah's Bell by Denzil Meyrick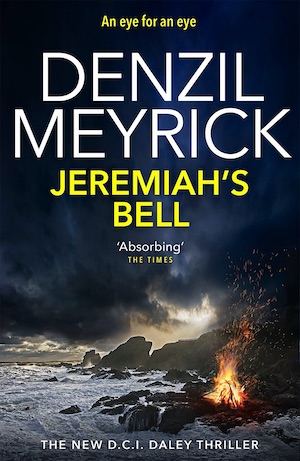 Number nine in Denzel Meyrick's DCI Daley series finds trouble afoot in the Scottish town of Kinloch. The arrival of a rich American hotelier has the locals rattled, and when the head of the Doigs, a secretive local family who live out on the Kintyre peninsular, dies in suspicious circumstances it is up to the team at Kinloch Police Office to get to the bottom of it all. But with residents closing ranks, past indiscretions are about to come into play once more in this tightly plotted slice of Tartan noir that's out on 4 June.
Pre-order now on Amazon
The Nevada Noir Trilogy by David Arrowsmith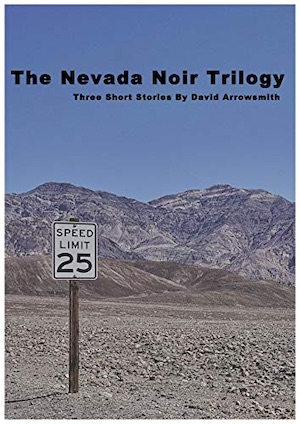 Inspired by the likes of James Ellroy and Elmore Leonard, UK-based factual TV producer David Arrowsmith decided to get down to business and write his own stories. Set in the desert state of Nevada, home of Las Vegas, this trilogy of short stories has a disparate cast of characters, often united by their desperation. There's an old man searching for his son after a desert storm, a hardbitten couple who make a life-changing discovery, and an ex-cop with a big decision to make. These short stories are out now, and free if you have Kindle Unlimited.
Buy now on Amazon
Read about last week's new crime fiction book releases here.