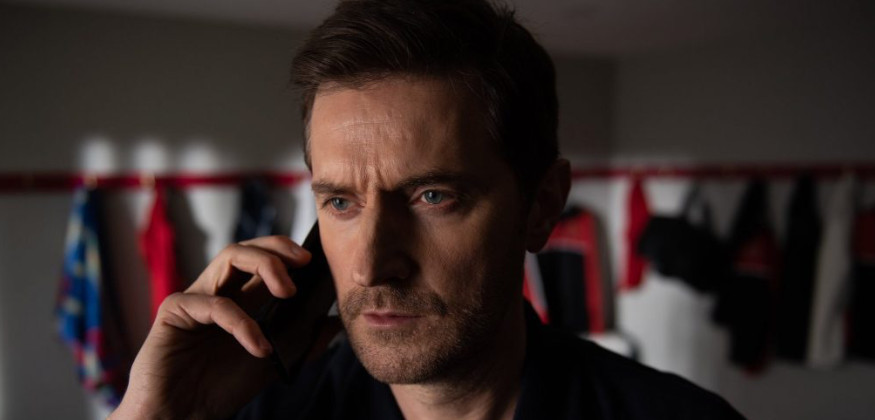 The Stranger is a Netflix eight-part mini-series that won't do much to encourage you to make new friends. It's a psychological thriller and was originally written by crime fiction mega-author, Harlan Coben. Richard Armitage stars but without the dwarvish beard he wore in The Hobbit, playing the everyman whose life gets jammed into a blender by the Stranger. There is ample opportunity for him to unleash his full brooding glory as Adam Price, a happily married lawyer in Manchester.
Price is living the dream, enjoying quality time with his sons, joshing with other dads at the football match, and having flirty domestic phone calls with his beautiful wife, Corinne. Then the mysterious Stranger drops into his life. She's young, baseball capped, and beautiful. She sidles up to Price, without fanfare or ceremony, while he is sitting through a meeting for this son's football club. He's nothing more than friendly, even perplexed at her forwardness. And she drops a truth grenade about Corinne. Sixty seconds have passed and his life has been blown to smithereens. The Stranger offers him a tantalising clue to corroborate the lie his wife has told and she takes off.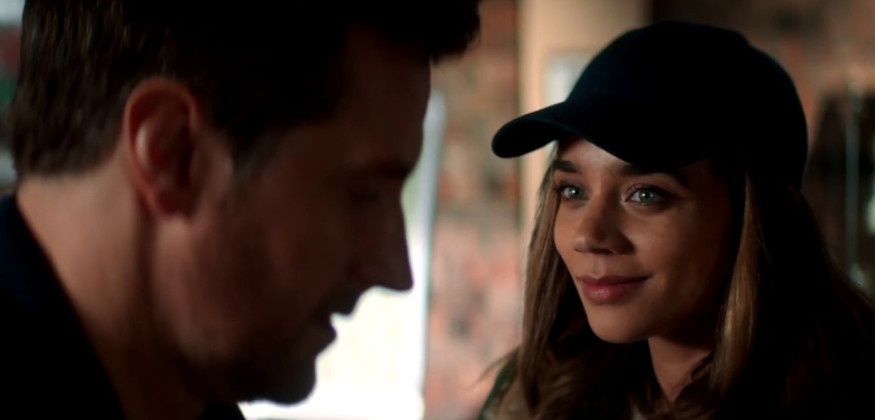 Within the first few minutes, just after the fateful encounter with the Stranger, Price is talking to one of the other dads. He tell Price: "When it comes to looking after ourselves and our kids, we're all corrupt." Oh yes, and we're off, the theme is laid out for the series and Price plunges into his own darkness. He confronts Corrine, played by Irish actor, Dervla Kirwan, but events are already moving quickly.
The police presence is headed by the excellent Siobhan Finneran. Crime fiction lovers who can't resist the finest crime TV series will recognise Finneran from her co-starring role in the ironically titled crime drama Happy Valley. This time she is playing DS Johanna Griffin but the role soon expands beyond the initial need to investigate the bizarre beheading of a llama.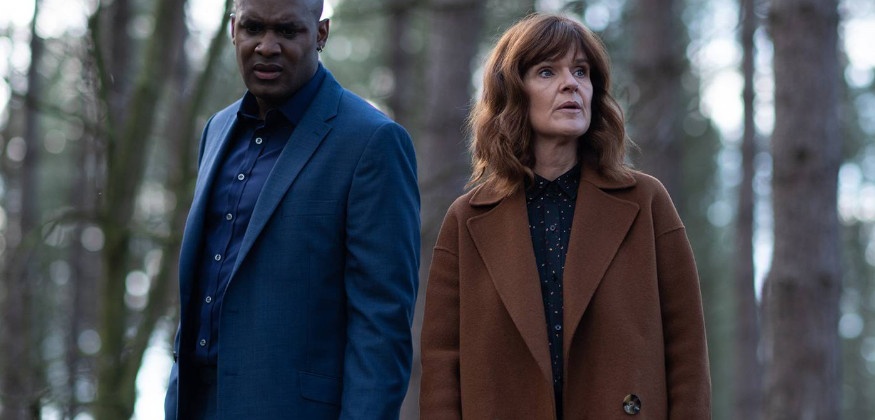 If you've already read Coben's 2015 novel then be prepared for some serious changes, apparently with Harlan Coben's blessing, for this Netflix adaptation. It bodes well as the TV format has different storytelling pressures. The most obvious change is that the Stranger has turned into a female. The action has been transported from the USA where it was countrywide and it's now in the UK, in Manchester, pulling the lens in close to a small community. It helps add to the claustrophobia and the sense of normality being disrupted.
Harlan Coben has been turning out crime thrillers since the 1990s but we've been treated to two crime shows in a few months after French crime thriller, No Second Chance, was released late in 2019 but they both have the same Coben trademarks. The Stranger, uses all Coben's twisty tricks to keep the pace high and the energy up. Armitage excels as the desperate father and keep us asking: when it comes to looking after himself and his family just how corrupt is Price prepared to be?