One of the best things about the crime fiction genre is the passion of the authors working in it. They put no end of research into their books and will read the classics of the genre over and over again in order to learn from the best. Sometimes, they get hooked on it, diving so deeply into the works of Arthur Conan Doyle and Agatha Christie, for example, that they start to picture these great writers as fictional characters using their knowledge, imagination and skills of observation to solve crimes themselves. In fact, a whole niche has grown up around the idea of turning a real life author into a sleuth, and it makes for fascinating reading for the rest of us. We've gathered together 10 novels that fit this description, and with all the books set in the period of the author and using their tropes and style to some degree, you sort of know what you are getting with these writers reimagined as sleuths.
Agatha Christie in A Different Kind of Evil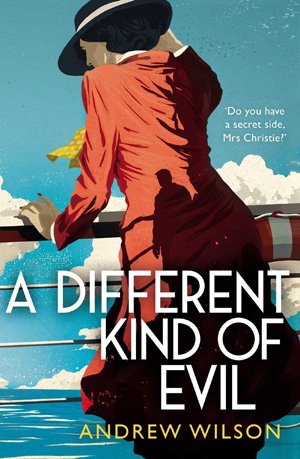 Andrew Wilson's resurrection of Agatha Christie began with the publication of A Talent for Murder, a book which offered an alternative explanation for Christie's well-documented 'lost' 11 days in December, 1926. A Different Kind of Evil begins in January 1927, with the author still recovering from the happenings of the year before – both real and fictional. When the British Secret Service again calls upon her skills as an undercover agent, Christie, her young daughter Rosalind and secretary and friend Carlo set sail for the Canary Islands and Christie witnesses a death overboard. There's a gruesome death on arrival too. As with A Talent for Murder, the happenings in A Necessary Evil are partly based on fact and it's enjoyable to sleuth these out for yourself. Read our review here.
Buy now on Amazon
Dashiell Hammett in Hammett Unwritten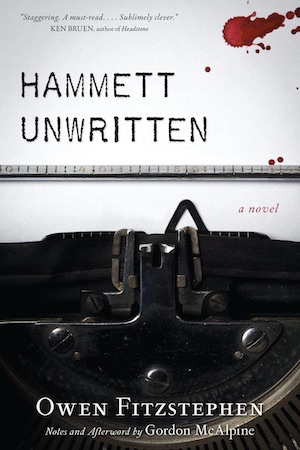 Hardboiled American mystery writer Dashiell Hammett is well suited to turning sleuth as he worked for the Pinkerton National Detective Agency in his teens. In this book by Owen Fitzstephen the author has his own brush with death in 1959 when he is drawn into a mystery far stranger than he ever could have imagined. The story Fitzstephen weaves is related to the plot in The Maltese Falcon, Hammett's most famous novel. Fans of noir and of course, Dashiell Hammett, will devour this in one sitting, according to our review.
Buy now on Amazon
Josephine Tey in Sorry for the Dead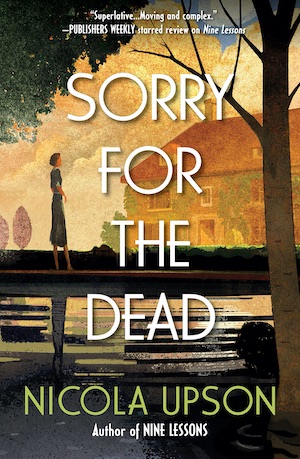 Memories are at the heart of Nicola Upson's eighth book in the Josephine Tey series, which sees the Golden Age writer and celebrated playwright solve a series of murders. In this book we travel back a couple of decades to meet a younger version of Tey in 1915 when a young girl was violently murdered at Charleston Farmhouse on the Sussex Downs. Many years later, Josephine returns to the property and remembers the two women she lodged with while working as a teacher. As past and present collide, she is forced to re-evaluate her recollections of those dark days. Read our review here and an interview with Upson about how she reimagines Tey in her sleuth role.
Buy now on Amazon
The Brontë sisters in The Vanished Bride by Bella Ellis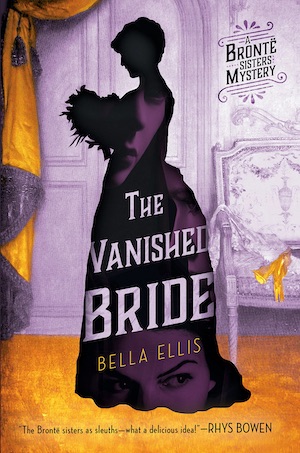 Charlotte, Emily and Anne Brontë become lady detectives when they set off across the windswept moors in pursuit of the truth in 1845 Yorkshire. In Bella Ellis's novel, a young bride has gone missing from her home leaving no trace save a large pool of blood and a slew of dark rumours about her marriage. The sisters use their resourcefulness and boundless imagination when they spot unsettling details about the crime scene. There's plenty of allusion to the sisters' books and their characters with a gothic and theatrical atmosphere and a tale rollicking with romance, ghosts, peril, madness and feminist commentary of the Victorian kind. This is the first in the Brontë sisters mystery series, written by author Rowan Coleman using the pseudonym inspired by Emily Brontë's pen name Ellis Bell. See what she did there?
Buy now on Amazon
Nancy Mitford in The Mitford Murders by Jessica Fellowes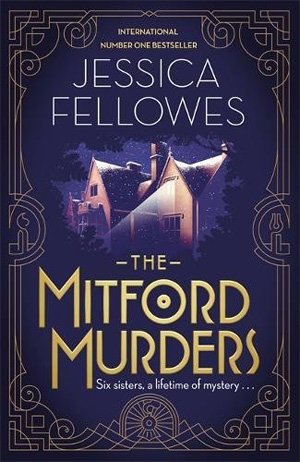 Although the fictional lady's maid Louisa Cannon is the main character in this first book in a series featuring the famous Mitford sisters, author Nancy Mitford works alongside her as a second accidental sleuth. Florence Nightingale Shore, goddaughter of the famous nurse, boards a train and it's the last time anyone will see her alive in Jessica Fellowes's novel. The two teenagers investigate together and become firm friends. Nancy is portrayed with a wonderful Nancy Drew quality and she is as lovable here as she is in her own writing. Read our review here.
Buy now on Amazon
Charles Dickens in The Murder of Patience Brooke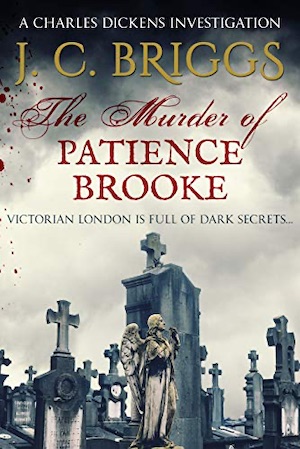 There is always a market for crime set in foggy Victorian London, and author JC Briggs is ready to oblige. Throw in one of the best-known English novelists in history, a member of the fledgling Metropolitan Police, and a murder, and you have a compelling mixture. With Oliver Twist, Nicholas Nickleby and The Old Curiosity Shop already behind him as best sellers, Charles Dickens joins Superintendent Jones to try and discover who cut the throat of Patience Brooke, assistant matron at Urania Cottage, a home for fallen women set up by Dickens himself. Read our full review here. There are four further books in this series, all featuring Charles Dickens.
Buy now on Amazon
Arthur Conan Doyle and Oscar Wilde in Jack the Ripper: Case Closed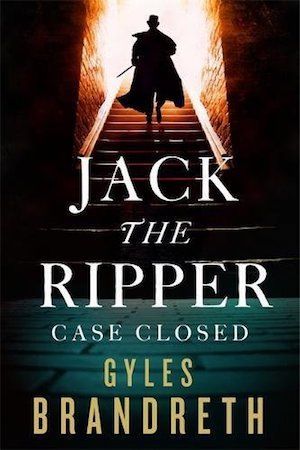 Who better to solve the Jack the Ripper case than Oscar Wilde, Arthur Conan Doyle and lead detective Police Chief Macnaghten? Entertainer Gyles Brandreth has taken the real-life friendship between Wilde and Conan Doyle and added Wilde's neighbour in a murder mystery about the return of the Ripper in the year 1894, six years after the real-life Whitechapel murders. Read our full review here.
Buy now on Amazon
Arthur Conan Doyle and Oscar Wilde in The Revenant of Thraxton Hall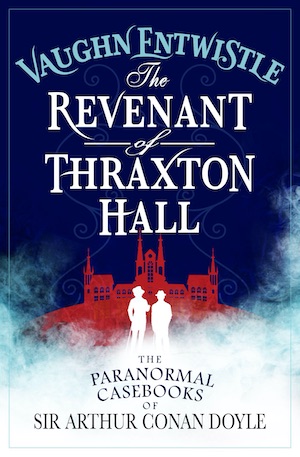 Victoriana specialist Vaughn Entwistle has his own take on what would have happened if Wilde and Conan Doyle had teamed up. Here the writers journey to Thraxton Hall, an isolated, gloomy estate where a family curse has been killing off successive generations in tragic circumstances. As guests and members of the household begin to die, Doyle and Wilde must solve the mystery and prevent Lady Thraxton's murder, which comes closer with every séance. A grand gothic mystery in the tradition of Doyle's own The Hound of the Baskervilles. Read our review here.
Buy now on Amazon
Arthur Conan Doyle in Arthur and George by Julian Barnes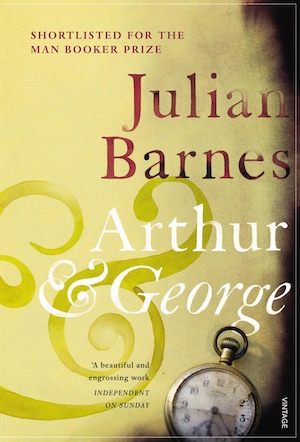 Celebrated author Julian Barnes rewrites the real life case in which Conan Doyle campaigned for a pardon for wrongly convicted solicitor George Edalji who served seven years in prison for mutilating livestock. Through his work, Conan Doyle exposed racism in the police force, who persecuted the Edalji family. In 2015, the book became a television series starring Martin Clunes and Art Malik.
Buy now on Amazon
Anthony Horowitz in The Word is Murder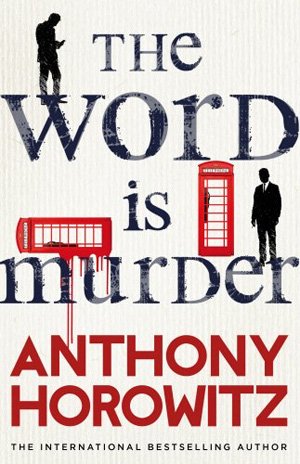 This is an interesting one as Anthony Horowitz has inserted a version of himself into his own mystery. It's a fascinating insight into the writing life, and a fictional memoir with enough self-deprecating moments to make the conceit enjoyable. Horowitz is asked by the rude and sacked ex-MET detective Daniel Hawthorne to shadow his investigation and write a true crime book. The pair set off on the trail when a wealthy widow is murdered, hours after she has arranged her own funeral. We are hooked into a labyrinth of clues along with Horowitz for an entertaining whodunit metafictional puzzle. Here's our full review.
Buy now on Amazon
Have you come across any other great mysteries featuring a writer as the sleuth? Tell us about them below in the comments.