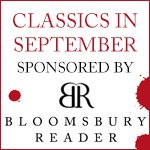 Her debut novel, An Expert in Murder, was the first in a series of classy crime novels by Nicola Upson, whose main character is Josephine Tey – one of the leading authors of the Golden Age of crime fiction. Tey's detective novels were hugely popular in the 1930s and 40s and although her fame hasn't endured to the same degree as the prolific Agatha Christie, for example, she has a fierce band of loyal contemporary fans.
Upson is one of those enduring and intense admirers and it was Inverness-born Tey's shadowy and private persona that led Upson to make her a protagonist in crime fiction, rather than the subject of a biography. The Highlander shunned the limelight even when she was in London enjoying success and acclaim as a novelist and playwright.
Nine Lessons, the seventh novel in the Tey series, is due to be published on November 2 so we asked Nicola Upson to tell us a bit more about why she finds Josephine Tey and her times so compelling.
What can readers expect from Nine Lessons and what was the inspiration?
Nine Lessons will take you on an atmospheric journey from 1930s Cambridge to the bleak and desolate Suffolk coast, as Josephine and her friend, DCI Archie Penrose, investigate a series of audacious murders which hark back to the years before the Great War, when the famous ghost story writer, MR James, told chilling tales by candlelight to a handful of friends and scholars. Now, 25 years later, those men are dying, killed off one by one.
MR James was one of two key strands of inspiration. I've always loved his ghost stories, which are still some of the finest ever written, and research for the book took me to some of the locations that inspired him: a remote stretch of coastline in Suffolk, or a derelict Martello Tower, unchanged since the age of Napoleon. I visited at dusk or after nightfall, in late autumn and early winter, when the book is set, and I hope that my memories of that have been recreated in the murder scenes for the book, adding a genuine feeling of menace and fear for the reader.
The other starting point was a series of real crimes committed by the infamous Cambridge rapist. These actually took place in the 1970s, and what fascinated me about them was not the attacks themselves but the effect that they had on a small university town: the fear and suspicion that gripped the city; the rumours in the press; the antagonism towards the police and the despair amongst the officers who worked the case; the relief and vitriol when the culprit was caught. To this day, you can still see evidence of the crimes in the iron bars, which terrified women had put up at their ground floor windows. I've transported those crimes back to 1930s Cambridge to explore that feeling of vulnerability, when crimes are committed seemingly at random, and the perpetrator could be the ordinary man you sat next to on the bus or the taxi driver who always takes you home.
My partner ran a music club in a Cambridge pub at the time of the rapist, and when he was finally caught and his photograph appeared in the newspaper, she realised that she had spoken to him every week: he worked for a wine merchant, and she had served him at the bar whenever he delivered supplies to the pub. It was that sudden, horrifying moment of realisation that really struck me; Josephine has the same revelation in the book, when the culprit finally steps forward from a crowd of possible suspects.
Why are you drawn to Josephine Tey as a character?
First and foremost because I love her work – those eight brilliant and very different crime novels. When I first read The Franchise Affair, many years ago now, I thought it was one of the most remarkable and original detective novels that I'd ever read. More than anything, I loved that voice which is uniquely hers and can't be imitated – intelligent, wry, forthright, romantic at times – and I wanted to know more about her. I went on to discover her achievements in the theatre, and became fascinated by the chameleon-like quality of her personality – very different, depending on the circles she moved in, Inverness or London, family or theatre. I started by researching a biography to celebrate those two literary identities, and was lucky enough to talk to many people who knew her well and worked with her, but there were still many gaps and they began to be as compelling as the facts. It was actually my partner who – one night, over a glass of wine – said, 'Oh for God's sake, make it up!' So the idea is to paint a truthful picture of Tey as I see her, set against those interwar years which were so significant for independent women like her, and to place her in a fictional mystery each time, the genre for which we now know her best. I owe her a great debt. Had it not been for her, I might never have written fiction.
The more books I write with Tey as the main character, the more I appreciate her as a person as well as a writer. She was a woman ahead of her time, in her attitudes and her decisions, and that allows me to write novels which – although they're set in the 1930s – have a modern feel and liberal outlook without being anachronistic.
Did you do extensive research to portray her as a real person or is she mostly a fictional character?
Yes, a lot of research goes into the character of Josephine and it's important to me that she's truthful. All the books start with something real about her life or work: the play, Richard of Bordeaux, which was her big West End hit and gave her many of her lifelong friends; the fact that Hitchcock made a film from one of her novels; her Suffolk ancestry and longing for a home of her own; the plays she wrote for the BBC; a yearlong love letter written to her in the form of a diary by the actress Marda Vanne. When someone's that interesting, there are things that you really don't have to make up! Out of that kernel of truth, personal to her, all the plots develop. Of course they gain their own momentum, and I ask the reader to go with me, not least in accepting Josephine's close proximity to murder in the first place! But although the integrity of the story is paramount, and although the character has a lot of me in her too, everything fundamental to her portrayal is what I've found from my research to be true – her complexity and occasional contrariness, her sexuality and independence, her spark and humour and intelligence, her attractiveness to others.
You focus on her as Tey and Gordon Daviot (her playwriting pseudonym) and not her other life with her real name, Elizabeth MacKintosh? She led very separate lives, is that why?
She's definitely Tey rather than Elizabeth MacKintosh (her real name) or even Gordon Daviot (the name she used for plays and historical fiction) because it's the Tey voice in those novels that I love and which interests me most. That's what's special about her – not her MacKintosh life in Inverness, which was in some ways restricted and typical of many other women of her generation, or even her stage work, which was less consistent than her fiction and has become more dated than her novels.
When I decided to fictionalise her, I laid down a ground rule for myself that I would always be on Josephine's side and fight her corner, and that I would try to recreate a woman whom the people who love her work would recognise, but who would also be interesting and credible to those who have never heard of Josephine Tey. The marvellous thing about fiction over biography is that you don't have to be impartial; there were some aspects to the real Elizabeth MacKintosh that I'm less fond of, and I can choose to soften those in the character of Josephine.
Are Inspector Grant and her theatre friends real people?
Tey had a friendly chief constable who occasionally helped with research, but as far as I'm aware Alan Grant wasn't based on any one particular person; sometimes, perhaps inevitably, he reminds me of Tey herself. Marta Hallard is a composite of several of Tey's theatre friends – Marda Vanne, Martita Hunt, Gwen Ffrangcon Davies, to name a few.
Did Tey really meet Hitchcock at Portmeirion, the premise for your novel Fear in the Sunlight?
Tey loved Portmeirion – there's a 1934 Tatler photo of her there with friends looking very West End on holiday! – and it was significant to her personal life, as it is in Fear in the Sunlight, but she didn't have a meeting with Hitchcock, there or anywhere else. According to him, he wrote to ask her to collaborate on the script for Young and Innocent (his film of A Shilling for Candles) but never heard back. And Hitchcock never went to Portmeirion; I made that up, although there is a path through the woods known as the 39 Steps!
What do you love about Tey's books and which is your favourite and why?
The Franchise Affair is probably still my favourite. What makes it special for me is its layering. On the one hand, it's a warm, nostalgic snapshot of a bygone England – an England that Tey loved, even though she was born and lived all her life in Scotland. Pick it up and feel the sun on your face. But it's also a dark, subversive book, way ahead of its time. Tey was one of the first crime writers to be interested in the stain of crime, in how it spreads to the victim, the victim's family, the family of the guilty. The Franchise Affair takes a very modern look at trial by the media, at mob violence and at the vilification of two women whose only crime is, in Marion Sharpe's words, to have kept themselves too much to themselves. All this takes on a new poignancy when you know that Tey was no more conventional than her books: in Inverness, keeping herself to herself was exactly what she did, and she was resented and regarded, she says, as 'queer' because of it. The scene where the Sharpes are turned away from a café because of the scandal surrounding them is clearly the work of a woman who knew what it was like to be the subject of gossip, to be made to feel uncomfortable in her home town. In fact, some of the things written about Tey by neighbours after her death suggest that if they had been able to accuse her of kidnapping and beating a servant, they would have. That's Tey's great genius – to create a story which can be read on many levels, and which differs according to its audience (she played that trick with her life, too, and just as effectively). The Franchise Affair breaks all Golden Age rules – no murder, no detective, an unconventional romance; she shouldn't get away with it, but she does.
I'm also very keen on To Love and Be Wise, because it has so much of Tey in it, and on Miss Pym Disposes. Then there's The Singing Sands. They all have something unique and daring about them, even her first, The Man in the Queue. My least favourite – and this is heresy in most Tey circles – is The Daughter of Time.
Do you read a lot of Golden Age crime to get a feel for the era? Which other classic crime authors do you admire?
I love Christianna Brand, Edmund Crispin and Cyril Hare. Margery Allingham for her characters and settings, Christie for her sheer genius with plots/titles and her bravery in being willing to make anyone the killer – child, doctor, policeman, narrator. I admire the elegance of Dorothy L Sayers' writing but can't stand Peter Wimsey. Heresy again.
I don't consciously read them for a feel of the era, but I'm sure it seeps in, and I love a lot of non-crime authors from the 30s, 40s and 50s – people like Barbara Pym, Stella Gibbons, Angela Thirkell, Beverly Nicholls, Elizabeth Bowen, EM Delafield. I'm a fool for a Virago classic or a Vintage red spine.
There appears to be a renewed interest in historical crime fiction set in the Golden Age. Why do you think this is?
I think the original Golden Age stories have always stayed with us since the day they were written, whether kept alive by fusty old green and white Penguins in prized collections or by superb TV adaptations: Christie, Sayers, Allingham and Marsh have all had their main detectives beautifully portrayed on screen, and even Tey – though more sporadic – has been well served with films and TV adaptations of The Franchise Affair and Brat Farrar. I don't think it's any coincidence that the Golden Age style of detective fiction, with its emphasis on justice and solutions, has always been popular during or after times of great conflict and uncertainty; there's something very reassuring about the idea that one person's life and death really matter, and crime fiction is built on that simple premise. In an age like ours, that becomes more valuable than ever.
And you're right – we do seem to love it more each year. Perhaps part of that is down to our perception of it as a glamorous, elegant age, something which has been emphasised by some glorious reissues of classic authors like Crispin and Allingham. The British Library's collection of Crime Classics is beautiful, and that's been very influential. Who wouldn't want to have those books on the shelf? And now contemporary authors are keeping it alive with great books – Sophie Hannah's new Poirots, Frances Brody, Jacqueline Winspear.
But I also think that we're starting to realise that Golden Age doesn't always equate to cosy. Sarah Phelps's recent TV Christie adaptations have really emphasised the dark, edgy toughness of those books in a way that modern viewers relate to – but it's always been there in Christie's writing. And to go back to Tey – she was such a modern writer, so she stands up today, finding new readers in each generation.
Watch for our review of Nine Lessons by Nicola Upson, which is released 2 November, or pre-order your copy below. In the meantime you can read some of Upson's previous Tey books, such as London Rain or find out more about Tey's own novels. She also makes our list of the Ten of the Best Golden Age Crime Novels.