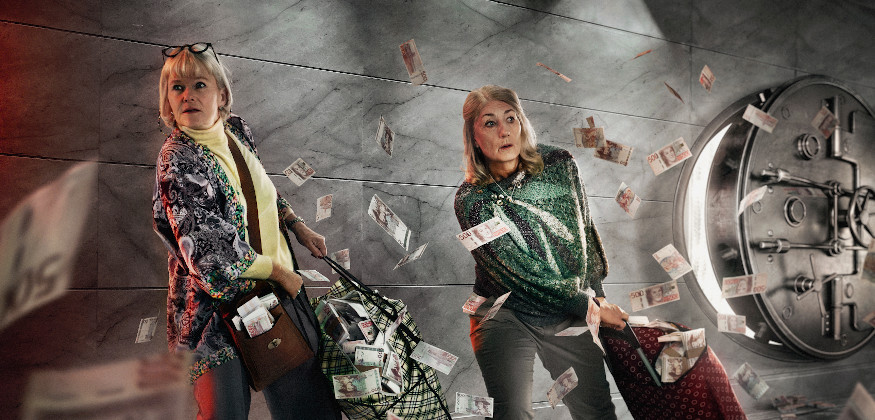 Arriving on the Channel 4 streaming service Walter Presents from 6 December, A Very Scandi Scandal offers a different perspective on Nordic noir with a hilarious Stockholm-based heist. Rather than bagging awards for suspense or drama, here's a show that won Best Comedy at Sweden's Kristallen Awards earlier this year and now we'll be able to enjoy it with English subtitles.
Things are not going too well for Jenny and Cecilia, two women in their 60s leading somewhat humdrum lives in the suburbs. Played by Lotta Tejle, Jenny Bengtsson teaches mathematics to bratty teenagers at the local high school, putting up with their bratty parents as well. More than that, her husband is divorcing her and due to a prenup she signed 30 years earlier, she'll be left with nothing. No hope of moving into that €3 million waterfront condo she has her eye on, then.
Cecilia Stensson is a doctor whose husband has always dreamed of owning a home in Provence. It's a pity, then, that Cecilia has gambled away their nest egg playing the Chinese stock market.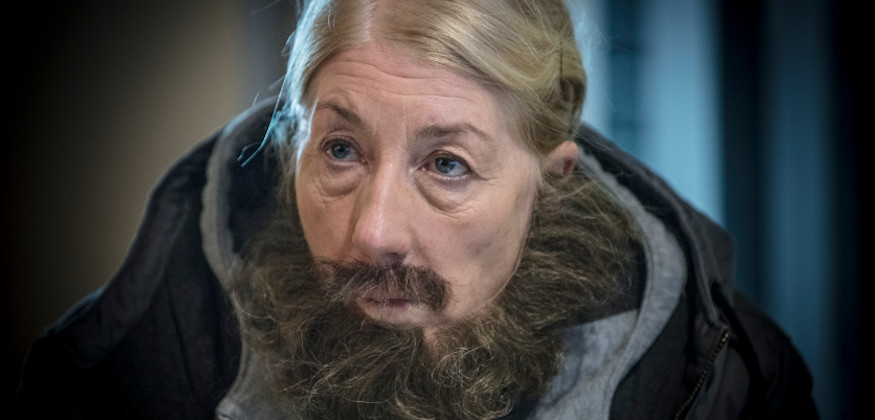 However, during a chance conversation with one of her patients – a terminally ill criminal – Cecilia interest is piqued. The dying man appears to have formulated a foolproof plan to rob a bank branch that has low security measures. It turns out that he's willing to hand over the details to her seeing as he only has three weeks to live.
Seeing as both women could do with the money, they embark on the heist. All they need is a starter pistol, some fake beards and the courage to go through with it. Tired of being underestimated by their male counterparts, maybe they can even improve on the plan. Who would ever suspect two women in their 60s? And, what could possibly go wrong?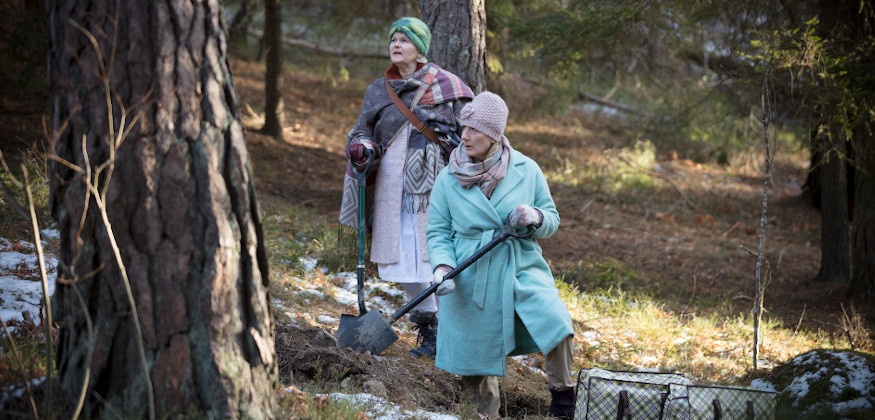 Both Lotta Tejle and Sissela Kyle are accomplished TV actors in Sweden and they handle their roles perfectly. There's the right amount of conviction on their part to make the characters engaging, while the humour comes from the ridiculous nature of the overarching plot and the antics they have to pull whenever things go wrong. Another dull winter in safe and cosy Stockholm, with the snow piling up in the carparks and retirement drawing close, is livened up with a bit of vault raiding, getaway driving and, of course, burying the loot…
Originally entitled A Simple Heist, the programme consists of 12 hour-long episodes. Click here to visit the Walter Presents site and stream A Very Scandi Scandal from 6 December.