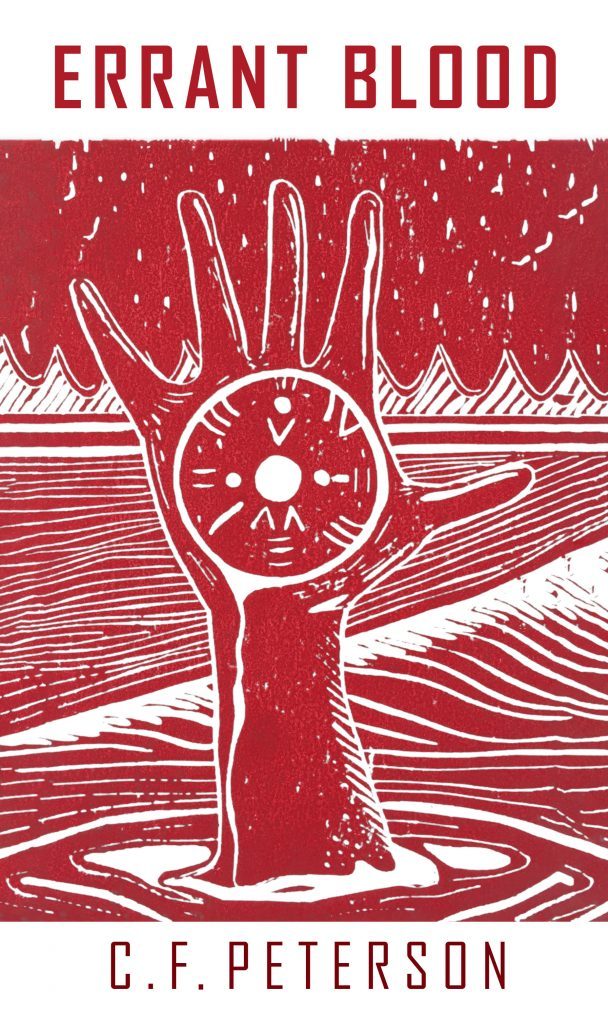 Written by CF Peterson — Errant Blood is an ambitious literary thriller which brings together many different strands.
At its heart is Eamon Ansgar, the reluctant laird of Duncul, an estate in the Scottish Highlands. Eamon grew up in a life of privilege, leaving home young to go to boarding school and university, later becoming a banker in London. On his father's death he has returned, for reasons that aren't entirely clear, perhaps even to himself. We also get hints of his past life as a soldier in Afghanistan, and a difficult relationship history.
When the child of a refugee from Congo is killed in Duncul, Eamon finds that noblesse oblige means he is drawn into the aftermath. The man arrested for the murder is an old schoolfriend. The people who are apparently taking care of the distraught mother seem less than friendly. And he belatedly learns that the flat where the child was living forms part of his estate.
Meanwhile Joshua Malufu, another refugee from Congo, is living in Spain, eking out a living selling trinkets by the road in the Costa del Sol. He confronts one of the men who trafficked him, wanting to know what happened to the people who were with him on boat.
And there is Dr Samson Vanneck, a successful big pharma entrepreneur who effectively hijacks his own yacht when he sends the staff ashore and heads off on a mysterious journey, despite the fact that his much-loved wife is onboard and is terminally ill.
The three separate narratives move forward, and gradually the thread that connects them is revealed.
Eamon sets out to learn what else is happening on his property and comes up against some resistance. His estate manager is friendly but evasive. When he goes to the compound where the dam on his land is being managed, he is refused access by some quite formidable security staff.
He forms an alliance with Rona, a woman he has history with, who now runs her family's farm and cares for her sick mother. They both want to know why their old schoolfriend apparently became a murderer. They appear to have very different lives but some romantic history, which is hinted at but not fully explained. It's an interesting juxtaposition because they are both, in their way, shaped by obligations to their families and the landscape.
The author's voice is very distinctive. He has that rare ability to create a world which is recognisable and real but not quite like anywhere else. The characters and the description of the estate are particularly well done, giving a sense of both the beauty of the landscape and the sense of confinement. There is something sinister and dark and almost mythical about it.
However it's when that implicit sense is made explicit that the book becomes arguably less interesting. There are maps and codes and secrets going back generations. There are gangsters and rituals and hiding places. There is an awful lot going on.
At the climax of the novel the subtle characterisation and political undertones are subsumed by an extended action scene. It has drama and ingenuity but the big questions implied by the themes of heredity, identity and the nature of power are overwhelmed as it becomes more about who can take who in a fight.
Errant Blood tells a compelling story and asks some interesting questions, even if it doesn't entirely answer them. The good news is it's the first in a series so we may get to learn more.
Errant Blood is nominated for the People's Book Prize. For more Scottish crime fiction click here.
Scotland Street Press
Print/Kindle
£5.99
CFL Rating: 4 Stars