I blame my love for crime fiction entirely on the South African Broadcasting Corporation. Unlike the rest of the world, South Africa only experienced its first television broadcast on 5 January 1976. A lot of the programming consisted of imported programmes which were dubbed into Afrikaans, including the popular German detective series Derrick and Tatort. The latter was known as Misdaad in South Africa – 'crime' in Afrikaans.
There's no doubt that being exposed to television programmes where dark, moody, snow-ridden crime scenes and detectives with trench coats and unhealthy smoking habits were prevalent had a lasting effect on my susceptible young mind.
Decades later, after travelling to Europe and Scandinavia, my slumbering love for crime fiction resurfaced from my subconscious. Up to a few years ago a crime novel would only occasionally find its way to my reading stack. This changed after I picked up Peter Hoeg's Miss Smilla's Feeling for Snow and it lured me into Nordic noir.
Miss Smilla's Feeling for Snow by Peter Hoeg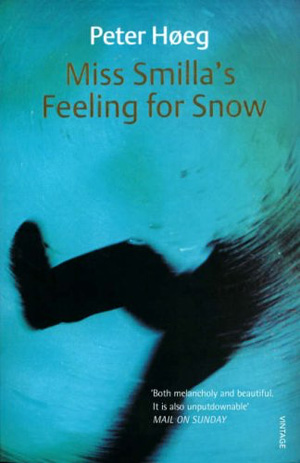 Published in 1992, Miss Smilla's Feeling for Snow preceded the international Nordic noir hype triggered by Stieg Larsson's Millennium trilogy. It tells the story of Smilla Qaaviqaaq Jaspersen, a 37-year-old Copenhagen resident who befriends Isaac, the son of an alcoholic neighbour. Both are in need of friendship, feeling isolated due to their Greenlandic heritage and find solace in each other's company. When Isaac inexplicably falls from the roof of their apartment complex, Smilla has to rely on her Inuit observation skills to solve the mystery of his death. Even though it's a slow developing story, the detailed descriptions and unique storytelling style are what make it a memorable read. We've also reviewed Peter Hoeg's The Susan Effect on Crime Fiction Lover.
Buy now on Amazon
Friends in High Places by Donna Leon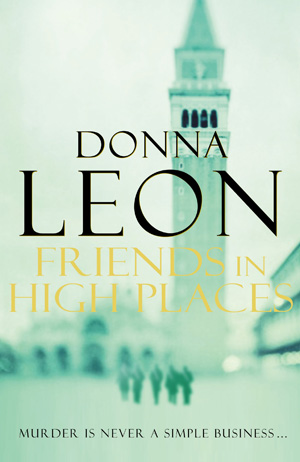 Guido Brunetti, Commissario of Police in Venice, Italy, is on the case when a young bureaucrat investigating the approval of Brunetti's building plans is murdered. This is the ninth Commissario Brunetti novel in a series of 28, so there are plenty more to cover if you get hooked. Throughout the series we get to know Guido's wife Paula and their two children Raffaele and Chiara and glimpse into their domestic and marital challenges. Another regular cause of frustration and a running theme throughout the stories is the bureaucracy and corruption of government and society Brunetti has to deal with. Donna Leon is so easy and fun to read, it's like a gateway drug to darker crime fiction. I've listed Friends in High Places, but really any Donna Leon is a perfect start if you want light crime reading.
Buy now on Amazon
The Bat by Jo Nesbo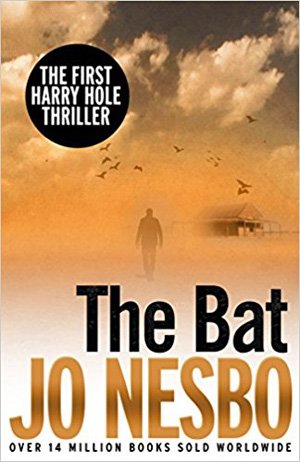 Even though The Bat is the first novel in Jo Nesbo's Harry Hole series and according to some isn't his best, it was my introduction to his dark and deliciously gritty writing. It's also rather ironic that it is set in Australia, not in Norway, like most of the other Harry Hole books. Harry travels to Sydney as Norwegian police representative when a young Norwegian woman is found dead. Initially Inger's boyfriend is the main suspect, but then Harry and his aboriginal colleague Andrew Kensington realise they are dealing with a serial killer.
Right from the beginning we are made aware of Harry's weakness for alcohol and his struggle remains constant through the whole series. Harry fits the detective-with-demons mould perfectly, a fallible character who manages to get under your skin. The much-anticipated latest Harry Hole book, The Knife, is released next month. Read our guide to the full series here.
Buy now on Amazon
The Devotion of Suspect X by Keigo Higashino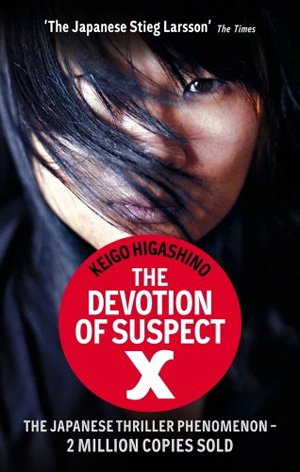 Before Keigo Higashino the only Japanese author I was reading religiously was Haruki Murakami. I'm still a devoted Murakami fan, but Higashino opened up the new world of Japanese crime fiction for me. The Devotion of Suspect X, third in the Detective Galileo series, is Higashino's most acclaimed work so far and resulted in both a feature film and a television series. It tells the story of Tetsuya Ishigami, a maths teacher who becomes infatuated with Yasuko Hanaoka, who lives next-door to him with her daughter Misato. When Tetsua's ex-husband makes an unwelcome re-appearance at her flat, things take a turn for the worse and Yasuko becomes more involved than he should. The strength of The Devotion of Suspect X lies in its simplicity and how it manages to hold you attention without trying too hard. Higashino's recent novel Newcomer is also excellent.
Buy now on Amazon
Between Winter's Longing and Summer's End by Leif GW Persson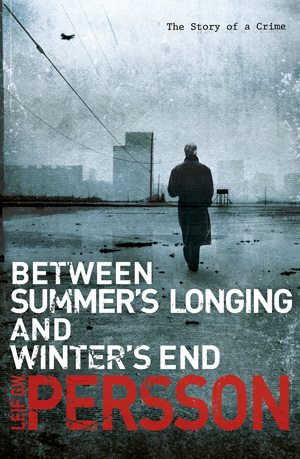 If you like your crime fiction with a large dose of Swedish history, you won't be disappointed by Leif GW Persson's Fall of the Welfare State series of which Between Winter's Longing and Summer's End is the first. The novel starts off at the end of 1985 when an American journalist, John Krassner, falls from the 15th floor of a student residence in Stockholm. When his death is ruled as a suicide deputy chief of Swedish National Criminal Police, Lars Martin Johansson, becomes suspicious and what follows is a description of his persistent investigation into Krassner's death. Persson covers an essential part of Sweden's history centred around the unsolved murder of Prime Minister Olaf Palme and the profound impact it had, and still has, on Swedish society. This alone makes it an essential and interesting read.
Buy now on Amazon
Find out which books got the rest of the Crime Fiction Lover team hooked on crime here.