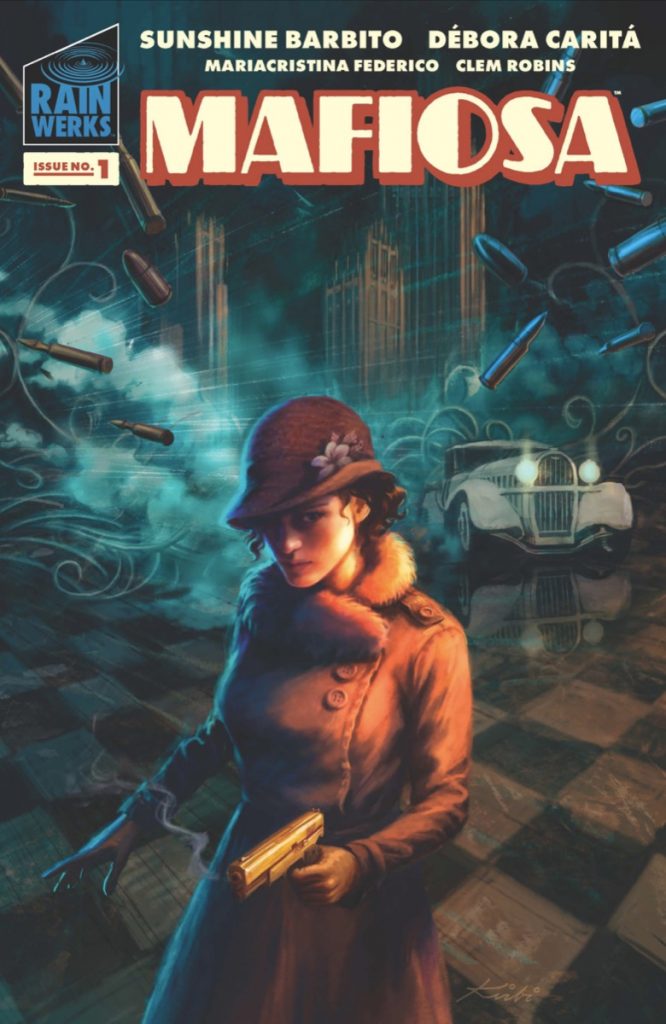 The macho image of organised crime in the 1920s is being turned on its side by a new crime fiction comic which is building a following on Kickstarter. Written by Sunshine Barbito and illustrated by Debora Carita, Mafiosa will tell the story of Nicoletta Marchesi, the 18-year-old daughter of a made man who wants to join the family business.
Set in the Sicilian community in New York, the comic will trace Nicoletta's rise as she turns out to be better at managing the power, money and violence involved in the operation than her male counterparts. And the women behind the book's creation hope to give us a different perspective on that world, commentating on gender equality and social justice issues as they do so.
"For an artist working in a historically male dominated industry, the story of Mafiosa is very relatable to me. To make your mark you have to do things differently in order to get noticed and succeed, and the dilemma is that those things can also transform you," explains Brazilian artist Debora Carita.
For a $10 pledge you can secure yourself print and digital copies of the first issue when it arrives – ETA August 2019. Check out some of the artwork below. Find out more on the Kickstarter page.