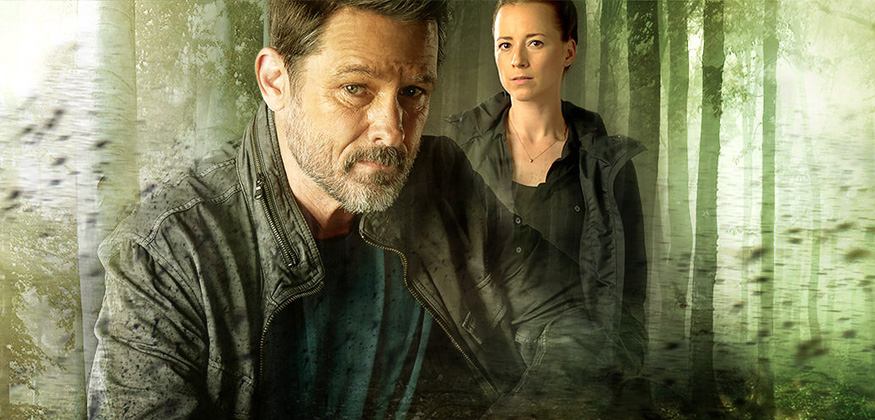 The Canadian crime drama Cardinal returns to BBC Four on Saturday 11 May at 9pm with a new case involving a double murder.
But that's not all… Detective John Cardinal (Billy Campbell) of the Algonquin Bay police is a broken man. At the end of season 2, his wife committed suicide after a long struggle against depression. Cardinal keeps turning it over in his mind, and begins to suspect that she might not in fact have killed herself.
The main problem with the murder investigation is that there are no bodies. Initially, the police find a bloody murder scene with forensics indicating that there have been at least two victims. It's not clear whether Cardinal is in a fit state to investigate the two murders, so his partner Lise Delorme (Karine Vanasse) takes the lead and her workload is added to with a series of robberies that take place at ATMs in the town.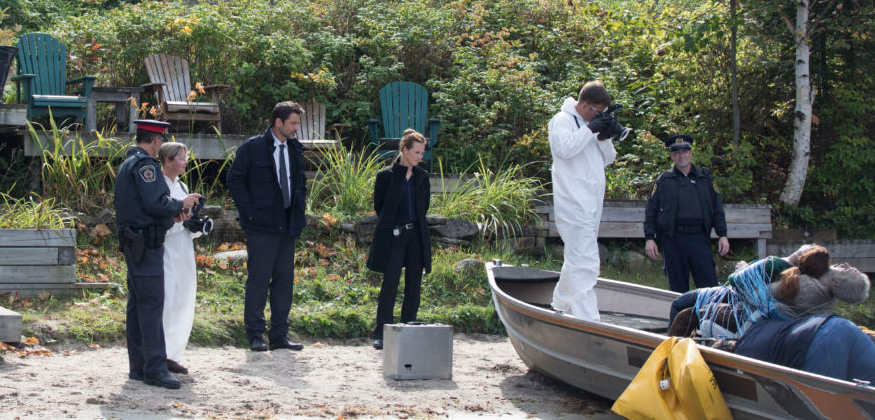 Meanwhile, a girl in Algonquin Bay, who may have witnessed something up at the cottage, is being followed. The police worry that they have a serial killer on their hands, and further clues point to a possible doomsday cult. A woman called Sharlene 'Mama' Winston becomes a person of interest, while threatening letters Cardinal has received continue to draw his attention to his wife's death as a possible murder case.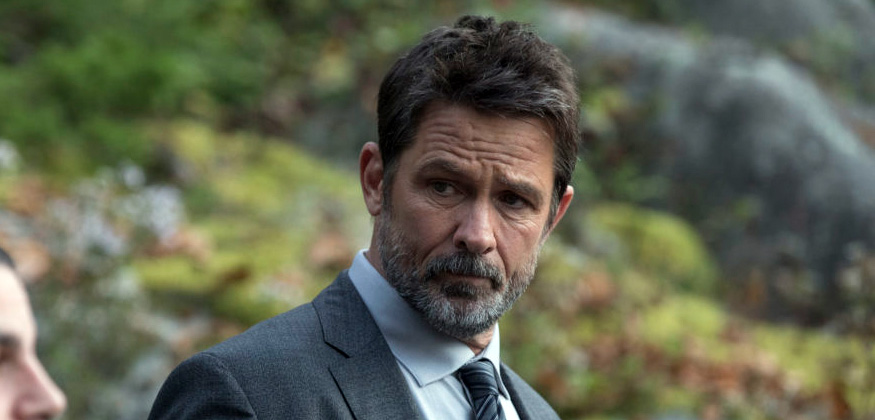 The series, which has won numerous Canadian television awards, is based on the books by Giles Blunt. Season three blends together elements from the 2006 novel By the Time You Read this and 2010's Crime Machine.
Shown in Canada in January, the season 3 received praise for its complex and gripping plot line, and gives viewers a taste of Northern Ontario's lakes, landscapes and forests turning autumnal, which contrasts with the freezing winter of season 1.
Giles Blunt's Forty Words for Sorrow is the first book in the Cardinal series and is one of Canada's top crime novels of all time. Season 3 is six episodes long.