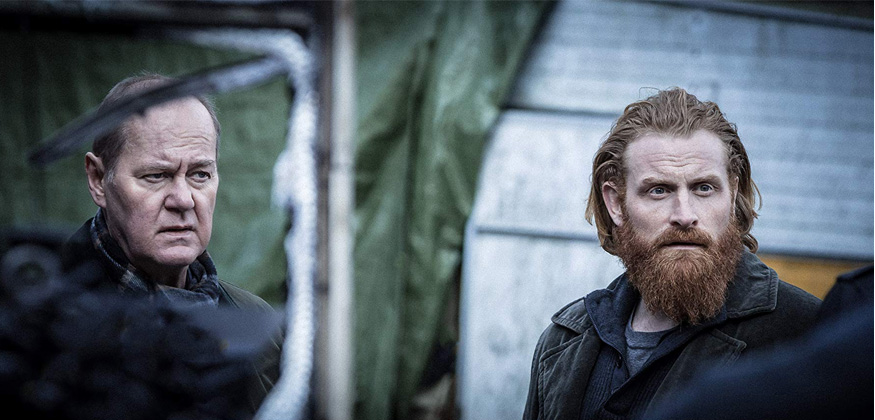 The Swedish crime series Beck, based on the Martin Beck novels by Per Wahloo and Maj Sjowall, is returning to BBC Four more than 20 years after it first began in 1997. Made intermittently over the years, the programme is reaching season seven with four episodes that will have you in a spin – and that's not just because of the subtitles.
To begin with, Martin Beck (played by Peter Haber) has walked away from his job. That leaves his loose cannon number two, Steinar Hovland (Kristofer Hivju), to lead the investigation into the disappearance of a young woman. She was on her way home from work, but now she's gone. Meanwhile, in the Middle East, a man is beaten to death.
Now away from his old team, Beck is helping the security police in a counter-terrorism investigation. Could it lead to him reconnecting with Steinar, Oskar (Mans Nathanaelson), Jenny (Anna Asp) and the rest of his team? You'll be able to find out in the first 90 minute episode, Flesh and Blood (originally Ditt eget blod), which airs on Saturday 3 November at 9pm.
Next up will be Thin Ice (Den tunna isen) in which a young ice hockey player is murdered. The episode promises a bit of team development too – now in a more senior role, Beck is wondering whether he can trust Steinar as head of the murder squad or whether to recruit. Meanwhile, is the fact that local hockey's rising star was teaching young refugee children to skate the reason he was killed? Could we be in for another tense look at race politics via the lens of Scandinavian crime fiction, or is there a more complex answer?
Season seven of Beck aired in Sweden with monthly episodes starting on 1 January 2018. The programme has been a subtitled favourite on BBC Four for many years. If you're new to Beck, don't miss our complete guide to seasons one through six to catch up before watching the seventh series. Better yet, start watching them on Amazon.