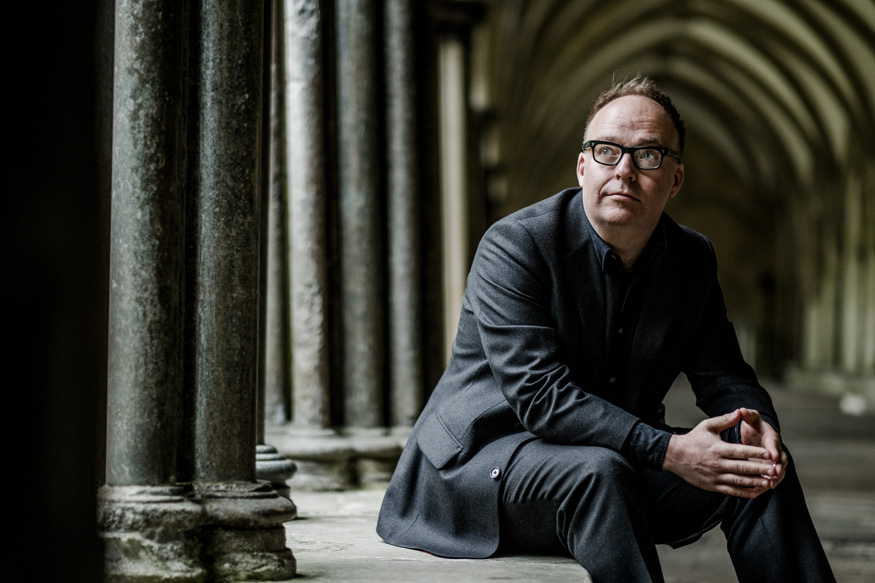 Originally writing for one of the big publishers, English author Mark Dawson decided to go his own way and began self-publishing his action and espionage novels in ebook formats. Five years later, he's sold over a million books, has three series underway, a fourth on the way and has had one of his creations optioned by a Hollywood studio. On 30 September, the latest book in his John Milton series arrives for Kindle. Sleepers chimes perfectly with current events in that it involves the murder of a Russian defector. And, Mark happens to live in Salisbury, where the Skripals were poisoned, so we decided to ask him about the new book, the real-life murder case and what it's like building a career as a self-published crime author.
First of all, what are crime fiction lovers going to love about Sleepers?
The book is fast paced, with a number of twists and characters who can't be trusted. One of the things I try very hard to achieve with my fiction is to make them impossible to put down. Early reports from my advance readers suggest that Sleepers meets that requirement. Many of them are calling it my best book, which is obviously very gratifying to hear.
Coming out in the wake of the Skripal poisoning in Salisbury, it seems to be right on the zeitgeist. How did that come about?
It was a very strange coincidence. I was writing a novel based around my research of the Alexander Litvinenko poisoning in 2006. You might remember that he was a Russian defector who was assassinated by way of radioactive polonium laced in his tea. I was in my office in Salisbury on a Sunday in March and, literally a minute away from my desk, the Skripals were being discovered. The story in Salisbury was originally that they were drug addicts who had overdosed on fentanyl but, of course, it quickly evolved from there. It has been extremely unusual to find myself writing an espionage novel involving a murdered Russian defector at the same time as this story – of international consequence – has unfolded around me in our sleepy medieval town.
Do you think the Russian's did it or do you think there's an alternative explanation?
For me, and this is not with the benefit of any intelligence that is not available to the public, I suspect the most obvious explanation is the correct one. Although the use of a nerve agent in Salisbury is outlandish, the suggestion that this chemical was deployed by anyone other than a state actor seems too far-fetched to believe. By the same token, I think the suggestion that the British government might be responsible is similarly ridiculous.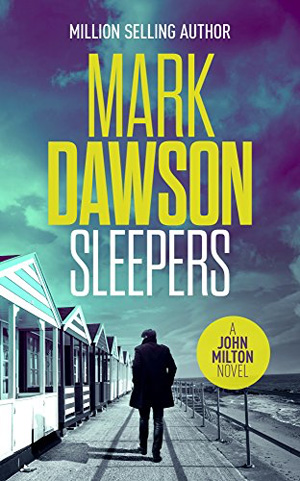 If readers haven't met John Milton before, what can they expect? Is he anything like his namesake?
No, he's nothing like his namesake! Milton is a former Secret Service assassin who left the intelligence community after deciding that he could no longer live with the blood on his hands. He has developed a drink problem and, while proceeding through the 12 steps of Alcoholics Anonymous, he seeks to make amends for the things that he has done. He's a great character and enables me to write about pretty much anything that takes my fancy. He wanders from country to country, righting wrongs and bringing justice to those who might not otherwise get it. I'm often asked to describe him succinctly and would say this: imagine James Bond with a drink problem, no longer working for MI6 and seeking to atone for his sins. That's Milton.
How has your character evolved across the novels?
One of the things that I see often in my reviews is that regular readers of the series have detected significant growth in his character over time. The first novel in the series, without spoiling too much, doesn't go exactly as he planned. Some readers have complained that he makes things worse than they were before he found them, and that's probably a valid observation. However, they forget that he is an alcoholic and that he is a fish out of water in that book. He gets better at helping others as the books progress, and, right now, he's a dangerous man to have as your enemy, and a valuable friend to those in need.
You also like to mix it up with your Beatrix and Isabel Rose novels and your 40s-inspired Soho noir. How do they differ stylistically and what does having three series do for you as an author, in terms of coming up with ideas and developing the characters?
If Milton is James Bond – the grittier Sean Connery version – then Beatrix and Isabella Rose are Jason Bourne. There's plenty of action in the Milton books, but they focus on Milton's character and emotional growth. The Beatrix and Isabella books are fast paced and contain more action and set pieces. They also allow me to investigate some cutting-edge science that has been of interest to me over the last couple of years.
The Soho books are completely different. They are stylistically and tonally akin to the pulp novels of the 40s and 50s, more like Chandler and Hammett than the espionage touchstones that have influenced the more contemporary books. Having three series running at the same time gives me a lot of flexibility, and I'm also looking to develop a new series featuring a new character, a private investigator working in Salisbury. That, in fact, might be the next book that I write after finishing Sleepers. Watch this space.
What are the most important themes that you think crime authors should be on top of at the moment?
Social media, surveillance, personal responsibility, the lack of empathy that we see all around us… It's not difficult to find things to inspire us as writers in the contemporary world.
You're also a great example of the success authors can have going self-published. When did you step away from the mainstream model? Why? And what's it been like?
I have some experience with traditional publishing, and whilst I enjoyed working with some very talented people, I wasn't impressed with the marketing and promotion and both of my first books disappeared without trace. Part of that is because the books aren't very good, but I could see that the new tools that Amazon and the other online vendors have made available to writers offered a singular opportunity to do things better. These are my books, rather than lines on a spreadsheet that need to be attended to by an overworked member of staff in a traditional office.
In more vulgar terms, a traditional deal will typically involve a royalty of 10 to 15 per cent. My agent would take 10% of that, leaving me with, perhaps, eight per cent of the cover price. You need to sell a lot of paperbacks or ebooks to make a significant amount of money with those numbers. It's very different with Amazon. I receive 70 per cent of the cover price, and, although I price lower than, say, the new Lee Child novel, I'm betting that I will do well in terms of volume. There are also a number of fantastic tools available to writers these days that enable us to make our books visible: Facebook and other social media advertising; mailing lists; and advertising on the retailers themselves, etc. I've taught myself how to do all of this and found, to my surprise, that I enjoy the marketing almost as much as I enjoy the writing. I do think the facility to take care of some of these tasks is important for writers who are seeking to publish themselves.
What advice have you got for other authors as regards embracing self-publishing?
My best piece of advice is to be professional. My intention with all of my books is to ensure that they are of at least as good a quality as the books published by my traditional competitors. That means that my covers need to be superb, the editing flawless and the blurb catchy and addictive. It's fortunate that the compression in the traditional industry has seen a lot of talented individuals looking to supplement their income with freelance work. To that end, my covers are produced by the designer who has worked for John Le Carre and Stephen King, and my editors have similar levels of experience. I also involve my readers in the editorial process, and that means by the end of it I can be as confident as possible that there are no errors – typographical or factual – in the finished product.
It's also essential that writers learn how to use the tools that are available. I have a second business at selfpublishingformula.com where we provide free resources including courses and a weekly podcast that help writers learn how to use the tools that I use.
One of your series have been optioned for TV. Has there been any news on that front?
I was in Hollywood last month for a meeting with my producers and, although I'm not able to say any more at the moment, it is very exciting and there is a decent chance that we might see something next year. Watch this space.
What's next for Mark Dawson?
Once I have this latest Milton is out, I am probably going to get into the detective novel that I mentioned previously. I also have two interesting ideas for Milton – one involving the county lines drug distribution in rural areas, and the other involving blood diamonds in Africa. I'm not sure which one I will tackle first; I might ask my readers which one they would like to see. That's one of the benefits of self publishing. I can be reactive and then write and publish quickly.
You can order your copy of Sleepers below, or watch for our review soon. The John Milton series began with The Cleaner in 2014.