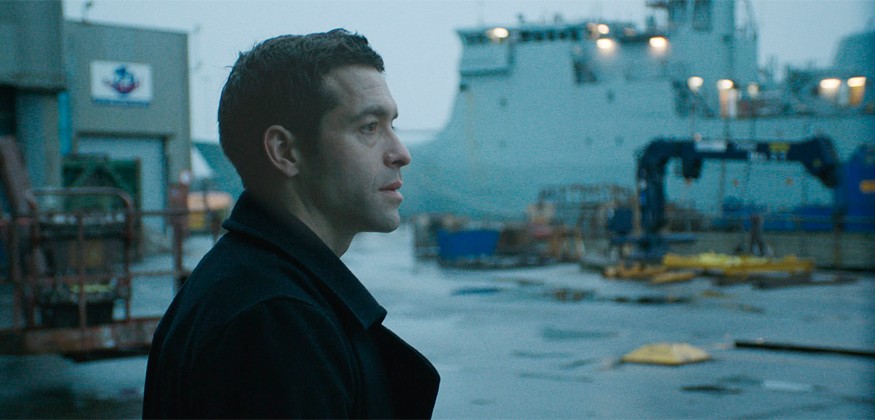 Channel 4's foreign crime drama service Walter Presents is wooing fans of Nordic noir once again this month with Norskov, the award-winning Danish crime show about a cop up against big-time drug dealers and small-town mentalities. The first episode will air on Channel 4 at 10:30pm on 11 October, and you'll be able to stream the series on All4 / Walter Presents afterwards.
Norskov is a fictional coastal town with a big port, a smattering of industry, a couple of bars and a promising ice hockey team. It could be the boredom, the long winter nights or dingy climate, but drugs are a growing problem in this grey-looking Danish outpost. The town's ambitious mayor, Martin (Claus Riss Ostergaard), wants to turn the place around. When a young girl ODs on cocaine and is dumped in the slushy carpark behind the ice rink, officials question the value of investing in a planned state-of-the-art high school.
So he pulls some strings and drafts in Tom Noack, played by Thomas Levin of Borgen fame, to join the police department and eradicate the drugs problem. Noack is like the new sheriff in town, and he is old friends with mayor Martin as well as local factory owner, the ominous-looking Caspar Bondesen (Jacob Hauberg Lohmann). In episode one, they are reunited and clink their beers together in memory of the old days, when they played on the top forward line for the White Hawks hockey team.
But the past is catching up with Noack in other ways. Casper's sister was his lover and today she's got a coke habit and a yearning for the good times she spent with Noack 20 years ago. Things get even more complex when her son Oli, the town's most gifted young hockey player, is caught up in the Noack's investigation. Behind the scenes, both Casper and Martin seem to be pulling strings that Noack can't yet see, and over 10 hour-long episodes their long friendships might just become a bittersweet memory.
While Norskov might not have the psychological tension of shows like The Killing or The Bridge, it certainly has a dramatic touch of noir about it. The past and bad choices loom large as the story unfolds, and someone out there is willing kill to protect their secrets. The re-uniting of three old friends and the notion of cleaning up a lawless town hark back to classic Westerns like High Plains Drifter, while atmosphere is pure Scandinavia. Although ice hockey is a major sport across the region, it rarely features in crime stories, so it seems realistic that it comes to the fore in the working class Danish community depicted here. Creator Dunja Gry Jensen took inspiration from the port of Frederikshavn, where the show was shot on location.
Made in 2015 by TV2Danmark, the programme won the best TV award at the Copenhagen Film Festival, and received nominations for six awards in Denmark's Robert Awards. A second series will air in Denmark this autumn.
For more Danish crime fiction, check out the Department Q series by Jussi Adler-Olsen. You'll find plenty more Nordic noir right here.