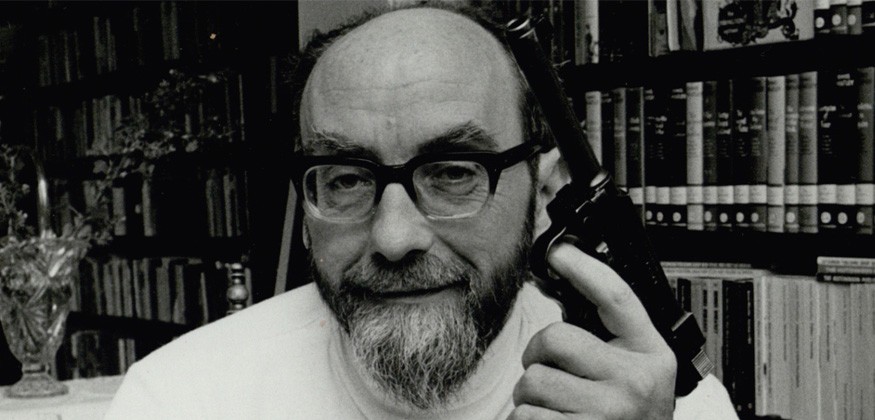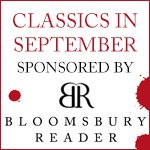 During the 1970s, Desmond Bagley was arguably the hottest thriller writer in the UK, well known for his fast moving, action-packed stories in international settings with a high level of attention to detail. His work spanned 16 novels between 1963 and 1985, the last after his untimely death in 1983 at the age of just 60. Most of them were bestsellers, translated into over 30 languages. Five were made into films and TV series, the best known being The Mackintosh Man (1973) starring Paul Newman, based on The Freedom Trap. At the time he was bigger than all the other stalwarts of the era including Alastair Maclean, Hammond Innes and Len Deighton. However, unlike Maclean and Deighton, Bagley's novels have fallen out of favour in the last couple of decades.
Today you would be forgiven if you hadn't heard of Desmond Bagley, but with many of his novels  reprinted this year with inspiring, illustrated covers by the Legacy Department at Harper Collins, perhaps that will change.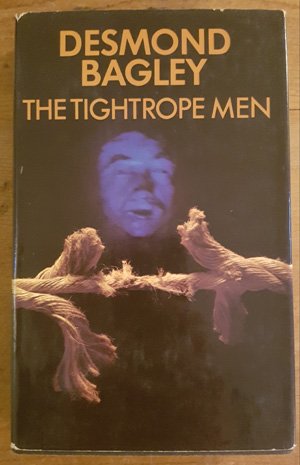 Who was Edmund Bagley?
The author was born in the Lake District in 1923. He left school age 14 with no formal qualifications, and suffered with a bad stammer. He tried and failed at a series of jobs and was passed over for military service during World War II due to his speech impediment. In 1947, Bagley emigrated to South Africa, travelling overland, eventually reaching his destination in 1951. While there, he experiencing many locations which were subsequently use in his work.
Once in South Africa, he became interested in journalism as well as reviewing books, music and theatre. He started writing fiction in 1957, having a short story published in a UK magazine. Bagley was a freelancer in Johannesburg when he wrote his debut novel, The Golden Keel, in 1962. It was partly based on a true wartime story, which he combined with a tale he was told by a drunk he met in a bar one day.
In the mid 60s, the writer moved back to the UK and eventually settled in Guernsey where he began writing full time. Apparently Bagley tapped out his novels with a single finger of his left hand on a typewriter while locked away in his study, surrounded by the thousands of reference books which he consulted to add the depth to his work. Food and drink was left outside his door so the creative process wasn't disturbed.
Reading Bagley
The obvious place to start is with The Golden Keel. The protagonist is South Africa-based sailor Peter Halloran who, down on his luck, decides to track down Mussolini's missing millions. When the Allies invaded Italy in 1943 Mussolini's personal treasure trove was moved north under heavily armed guard. However, it was never seen again. The rumour goes that the trucks carrying the bullion were hidden in a tunnel and then sealed. Halloran assembles a group with the necessary skills to find the treasure but is pursued by ruthless opponents every step of the way. Halloran comes up with an ingenious plan to spirit away the haul.
High Citadel was Bagley's second novel, published in 1965, and follows pilot Tim O'Hara whose plane is hijacked over the Andes. Like in the film Alive, it crashes on an inhospitable and difficult to reach peak, in an attempt to kill a senior politician. The air is thin and the cold biting. O'Hara leads one group of survivors through a high pass in an effort to escape while another group tries to hold back some soldiers who are trying to reach the peak and kill everyone.
After High Citadel came Wyatt's Hurricane, followed by Landslide and The Vivero Letter, which were both made into films. The Vivero Letter is also set in South America comprising murder and gold. Jeremy Wheale's brother is murdered by a hitman. Wheale inherits a gold tray, little does he know it's one of a pair which together give the location of lost Mayan treasure hidden deep in the jungle. Wheale searches for the treasure while his brother's enemies are on his trail and a band of banished criminals called the Chicleros.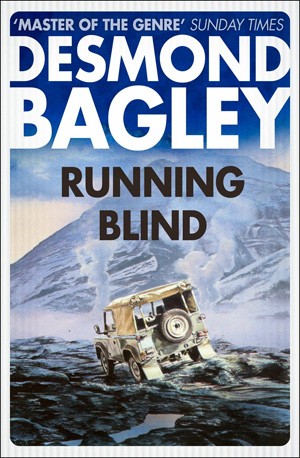 Best of the bunch
Running Blind, Bagley's sixth novel is widely regarded as his best. It was published in 1970. The novel opens with Alan Stewart who has a simple job to carry out: deliver a package. But Stewart finds himself standing on a deserted road in Iceland, a dead man at his feet, and suddenly the task seems anything but straightforward. The story backtracks to explain how he arrived at this point and it's all very cleverly done.
The Tightrope Men was Bagley's ninth novel coming after The Freedom Trap. Giles Denison wakes with a terrible hangover in a strange hotel in Oslo. When he went to sleep he was in London. How has he got here? Then he sees his reflection in a mirror, the face staring back at him is not his own. He's been transformed into Dr HF Meyrick, a famous Finnish scientist… but why? He is compelled to act in his new role by his captors, and a deadly game plays out.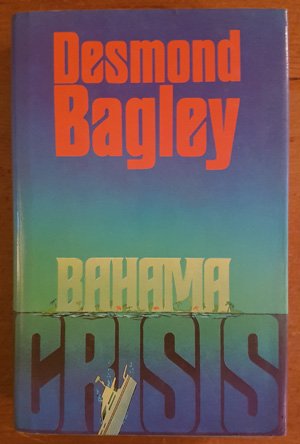 Bahama Crisis came along in 1980 towards the end of Bagley's life and career. Tom Mangan heads a lucrative business based in the Bahamas catering for wealthy American tourists. On the day Mangan receives a serious cash injection into his business by a wealthy Texan a series of misfortunes and disasters occur, one after the other – fatal accidents, epidemics and sabotage – all seemingly designed to keep his clientele away. Tom begins to suspect it's a conspiracy to ruin him until he realises he's part of a much bigger plot…
I used to own all of Bagley's books, mainly as paperbacks, which had to go to charity when we moved house. I still have four first edition hardbacks, notable mainly for possessing some of the most basic and uninspiring cover designs ever seen! However, the contents more than make up for the exterior, and the new covers are far better. Bagley remains one of the best thriller writers the UK has produced, and it's worth trying at least one of these now-classics.
Another writer worth seeking out is the American Arthur Lyons, whom we looked at in this feature article.