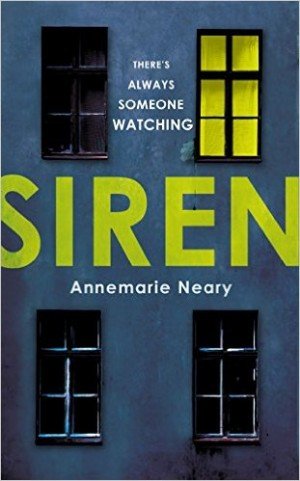 Written by Annemarie Neary — Roisin Burns left her old life behind her 20 years ago when she left Belfast to live in New York. She changed everything about herself but as hard as she tried Roisin, could never quite eliminate her guilt about the past, a fact which has recently cost Roisin her marriage. When Roisin, now calling herself Sheen, sees rising Irish political star Brian Lonergan on television everything comes rushing back. Armed with the evidence that is in her head and loaded with personal troubles of her own she begins her search for redemption and travels across the Atlantic to the remote Lamb Island, taking a long lease on a cottage, to confront the man who dominated her youth and ruin his life the way he ruined hers.
But Lonergan knows she is coming and prepares accordingly. He asks local misfit Boyle and womaniser Theo to keep an eye on Roisin. Boyle is a troubled man. The islanders believe he was responsible for the unsolved disappearance of a local girl some years ago. He was investigated for the crime, but never charged. Boyle blames womanising Theo for her death and an uneasy alliance sits between the men. As a result, Boyle doesn't follow through with Lonergan's plans to drive Roisin away. He sits and watches her.
As Roisin builds up the courage to confront Lonergan so she remembers the past, shedding her false persona. Her old identity comes to the fore and her memories and shame come rushing back. Will she challenge Lonergan? Or will Rosin be another one of the disappeared?
There's a certain risk associated with debut authors who are, by definition, untried and untested. However, with risk sometimes comes reward and in the case of Sirens this is delivered in spades.
Siren belongs firmly in the camp of psychological thriller. It's cleverly written, using a mix of present and past tense. Throw in a minimal number of perspectives – just Roisin and Boyle, both of whom exist with a muddied clarity – and the result is a tightly focused story that gradually reveals its inner self.
The use of present tense (Lamb Island) and the periodic switch into past tense (Belfast) is a little disruptive at first. It's like going abroad and driving on the wrong side of the road. Everything is familiar, just shifted. However, it's soon clear this has been chosen for a good reason – to build up the tension and the questions.
Apart from the opening few pages there are three distinct sections: Sheen's arrival on Lamb Island, the events in Belfast and the aftermath, then back to Lamb Island to draw everything together. The author's use of description is intelligent, intriguing and fits the character perspective. For example, when Roisin has just arrived on the island, Neary writes: "She opens the window and lets in the sea, and the sound of it is a kind of compensation for the night just gone. The room is filled with its heave and sigh. A small boat phut-phuts along the shore, dropping a line of pots. It is followed by a whirl of shrieking gulls and in the distance a clutch of darker birds is dive-bombing a scumbled patch of water. There is only one other building in sight: a greyish concrete structure just visible to the left, perched in an elevated position above the bay. The place looks derelict, with flayed walls and a patched roof. It is an eyesore, and she turns her back on it. She is good at that."
This is an intelligent, thought provoking and beautifully written debut that deserves to do well.
Siren is released 24 March.
Hutchison
Print/Kindle
£7.99
CFL Rating: 5 Stars