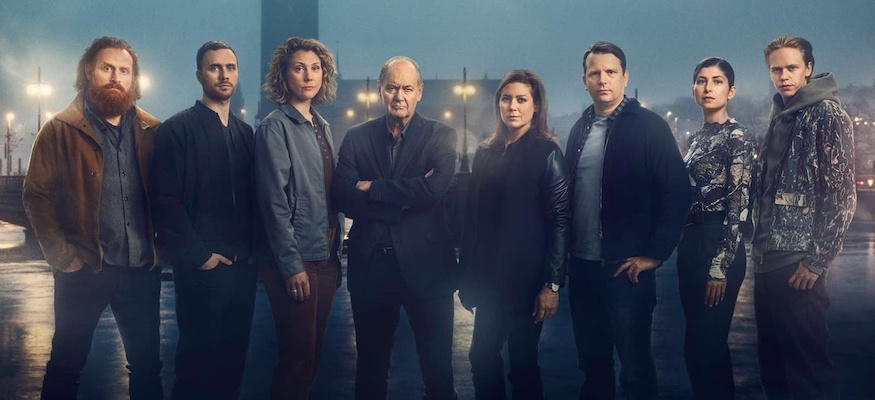 Originally conceived by Maj Sjöwall and Per Wahlöö in the 1965 novel Rosanna, Martin Beck has evolved to become a detective for the 21st century. His character first migrated from the books to the small screen in 1997, and with season 10 we might see a Beck from the new generation come to the fore.
Airing in the UK in 2022, season nine ended in an episode where we saw Martin's grandson Wilhelm at the police academy. As season 10 begins – with 90-minute episodes airing at 9pm on Saturday nights from 1 July – Wilhelm is a rookie cop who becomes central in the investigation of two murders. In fact, Wilhelm, played by Valter Skarsgård, discovers the first body, that of teenage boy Samir. Then another teenager, Anton, is found strangled and their classmate, Stella, goes missing.
Beck's number two, Alex Beijer (Jennie Silfverhjelm) leads the investigation alongside Josef Eriksson (Martin Wallstöm), the former undercover detective who joined the murder squad in season eight. The theme of child sexual abuse emerges as they investigate a teacher, a politician and a promising young ice hockey star.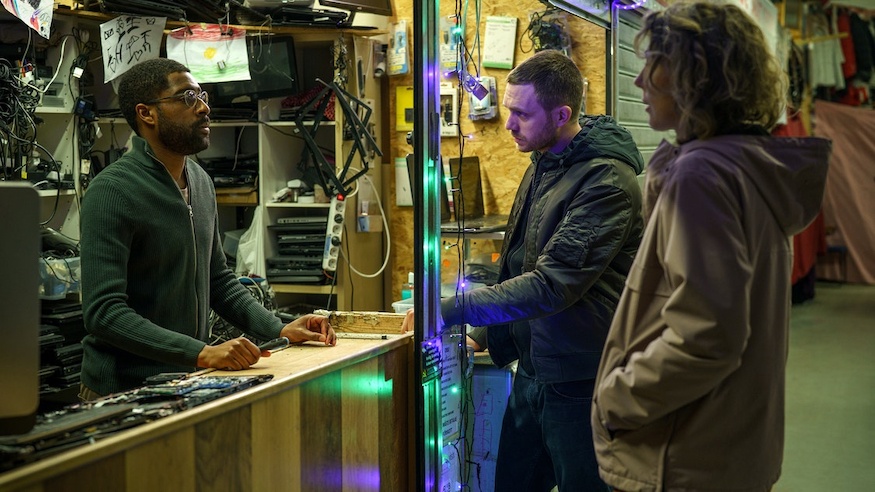 With such a long history behind it, to keep running the series has had to develop new characters along the way. Martin Beck is still played by Peter Haber, but the other main character from the original novels, Gunvald Larsson (Mikael Persbrandt), parted company with the programme in 2016. His replacement, Steinar Hovland (Kristofer Hivju) from Norway, has worked with the team on and off since series six, competing for the job with former intelligence agent Alex Beijer in season seven and coming into conflict with risk taker Josef Eriksson in series eight.
In recent seasons, new episodes have shifted focus between the various senior detectives, and in season 10 Beck has taken a step back. He appears less involved in the investigations, cropping up to provide advice and direction rather than apprehending suspects. In episode two, Steinar returns to investigate after an apparent robbery at a Stockholm flea market goes wrong and a man ends up dead, working the case with Josef. Things certainly aren't what they seem, and when the Swedish secret service, Säpo, begin to take an interest a relatively ordinary crime takes on new dimensions.
Although the rotation of lead detective characters can feel a little contrived, one of the enduringly endearing things about this series is the depth provided by the secondary cast. In season 10, Jenny Bóden (Anna Asp) is living with her girlfriend and they've had a baby, with none other than fellow detective Oskar Bergman (Måns Nathanaelson) as the male donor to the pregnancy. But it's far from happy days for Jenny, who starts an affair.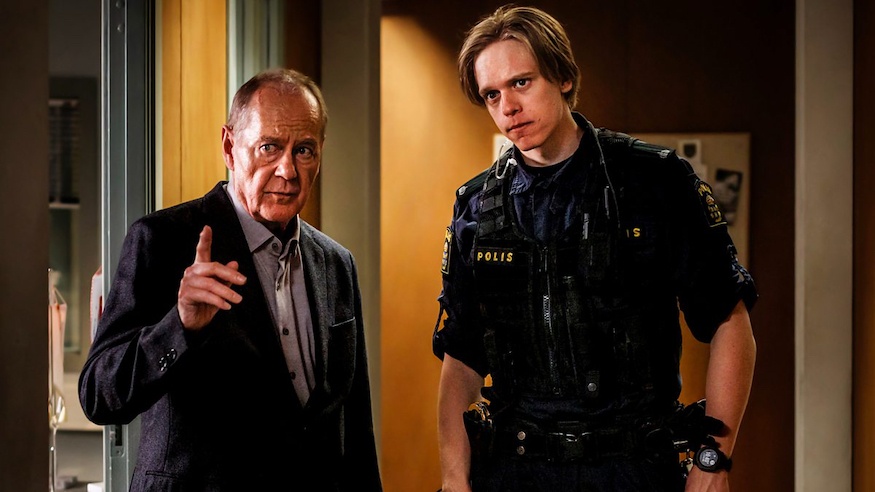 Ayda Çetin (Elmira Arikan) returns as the team's digital and surveillance expert, and you can always count on the police chief Klas Freden (Jonas Karlsson) to bring a slimy hint of corruption and careerism to the storyline. Things are no different in season 10 – if a politician is under the microscope, Freden will pop up to try and steer the investigation away from one of his contacts. In episode three, when Josef is suspended for assaulting a Säpo agent, Freden's negotiating skills are called upon.
Finally, bookending everything there is Beck's long-term neighbour, Grannen, played by Ingvar Hirdwall. He has always been there to bolster Beck with some moral support, an iffy story from his past and a bottle of fine brandy or whisky. He never appears without a neck brace, but nobody is sure what happened to his spine – if anything. Sadly, Ingvar Hirdwall passed away on 6 April 2023. He appears for the final time here is season 10 and will be missed.
In the last episode of the new season, the team investigate the murder of a man in his home. Is it to do with the victim's criminal past or is there another motive behind the murder?
Season 10 is available in the UK now on the BBC iPlayer, and will appear on Prime Video and MHz Choice in the US later this year. The series aired in Sweden during March 2023.