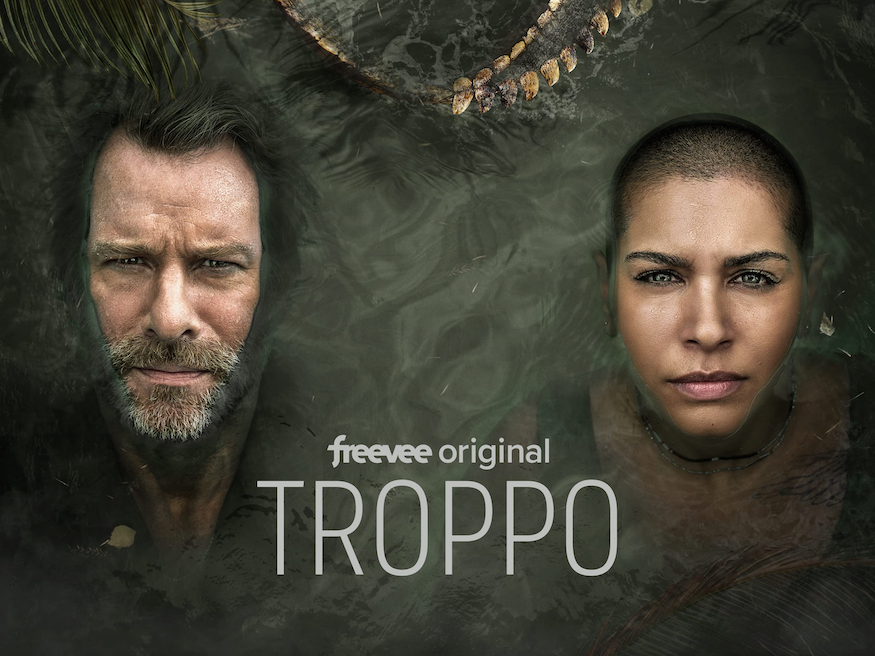 Beware, Outback noir, Queensland is coming for your crown. That's the vibe we're getting from Troppo, the crime series now showing on Freevee via Amazon and on iView in Australia. It proves beyond doubt that there's a lot more to Australian crime fiction than dusty sheep ranches and dried up billabongs.
Things get underway in hair-raising fashion. A seemingly deranged man is walking his dog along a swampy riverbank, in his underwear. Suddenly, he launches himself into the water and starts swimming towards an enormous crocodile. Tourists on a river cruise gawp and snap photos as the reptile's jaws close on poor old Lars and drag him under.
Soon, we meet Amanda Pharrell (Nicole Chamoun) – shaved head, tattoos, patent leather Doc Martens – who's hauled into the local cop shop for a parole violation. It turns out she's done time for murder. Her time served, she's a tattoo artist trying to find work as a private investigator from a garage next to the local bar. In attitude, lifestyle and public persona, she's very much the outsider, hated for what she did a decade prior in this godforsaken corner of Tropical North Queensland.
Then a case comes along. Park Jong Min, a Korean mining engineer who has developed a way of extracting materials from the sea bed for use in green batteries, has gone missing. His wife, Yoon Sun (Sun Park), has lost faith in the police and turns to Amanda for help, giving her a hefty envelope of cash up front to find out what happened to Jong Min. Although Amanda has done a few courses and has located lost pets for local residents, she's out of her depth but accepts the job anyway.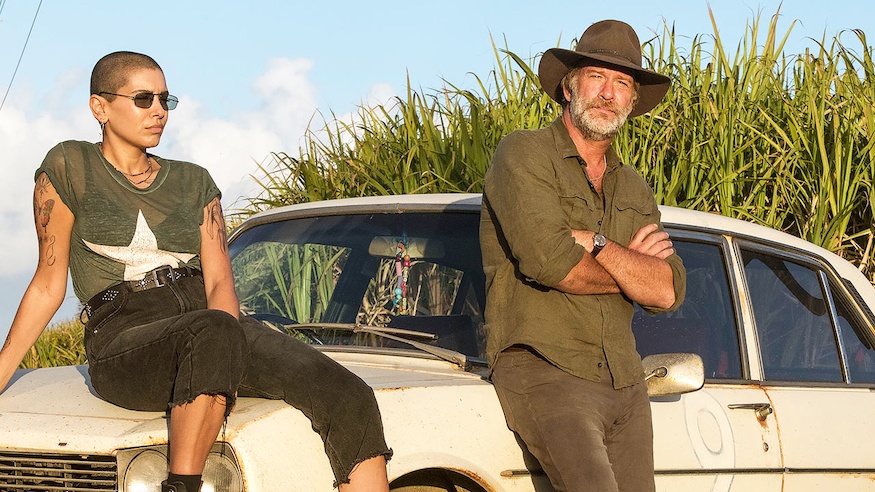 Amanda's luck is in. When posting a flyer on the billboard in the vet's office, she bumps into Ted Conkaffey, who's brought in an injured goose and its goslings for treatment. Played by Thomas Jane, Ted can't afford the bill but it turns out he's an ex-cop. With some of Yoon Sun's downpayment, he can afford to… well… save his goose.
Just like Amanda, Ted is a shunned individual. He's an American detective who joined the Sydney police but was run out of the force after being accused of kiddy fiddling. There was no evidence against him, but his department wanted him gone and he's walked away from his marriage as well. Wherever he goes he is singled out for abuse once people find out what he was accused of. Whiskey's his answer a lot of the time, and he's close to putting a gun in his mouth, until that goose comes along.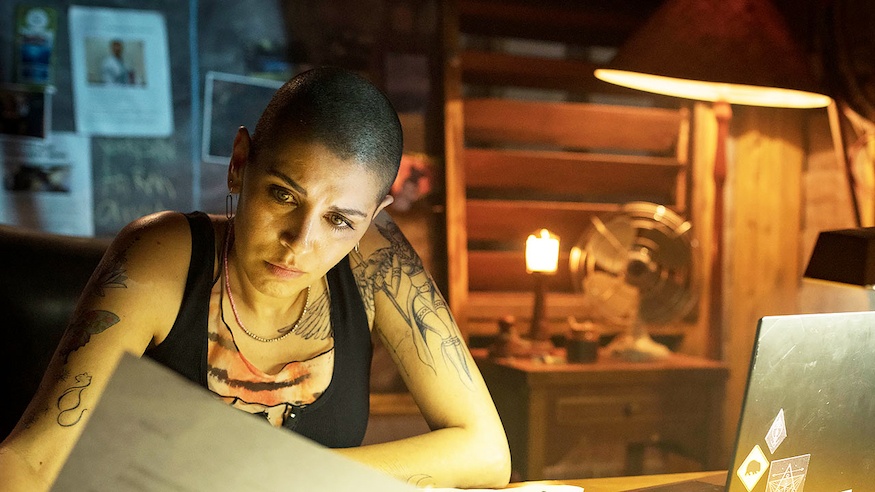 There's zero trust between these two fractious, nigh-on impossible characters. And that's part of the charm of this show. They must learn to work together to solve the Park case. Sometimes, Ted's experience and professionalism shows Amanda up. Equally, he overlooks angles she arrives at by intuition and intelligence. Eventually they manage to locate Jong Min's car upriver, and nearby a human leg is found in the water.
Just like Lars in the opening scenes, Park Jong Min's death is labeled 'suicide by crocodile' by the police. That, when you think about it, is patently ridiculous. Crocs don't always attack and don't always kill. Nor is this about two men going 'troppo' because of the heat. Something else is going on and Amanda and Ted are about to find out what it is.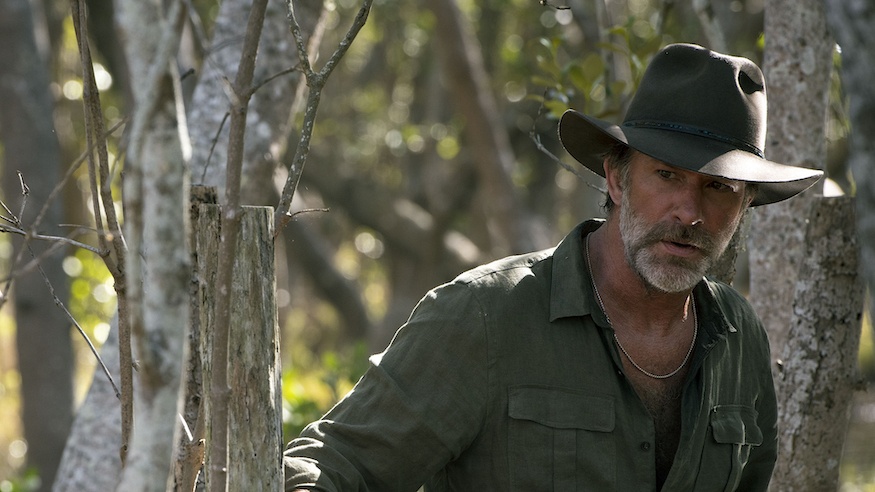 Getting away from the red dust of the Outback is a welcome change in an Australian crime show. Queensland feels wonderfully remote in other ways. One can get lost in its vast, endless rows of sugar cane – and indeed you will see characters hiding there. The mangrove swamps and brackish waterways prove as beautiful as they are dangerous, while Queensland's towering tropical storms and crimson sunsets are second to none.
The filmmakers capture all of this, ensuring that Troppo seeps with a balmy atmosphere day and night as the two tainted detectives descend into what proves to be a dark, harrowing and ultimately very dangerous case. The story, characters and tone are a little reminiscent of Amazon's adaptation of Joe R Lansdale's Hap and Leonard books, set in the Deep South of America. Occasionally, the acting goes a little flat with the peripheral characters but Nicole Chamoun and Thomas Jane pull off some great performances as the new odd couple of Australian noir.
In total, there are eight hour-long episodes to enjoy – all free on Freevee. The show originally aired in Australia in February 2022 and a second series has been mooted.
Click here to watch season one.
If you're somebody who loves the book of the show, it's based on Crimson Lake by Candice Fox and you can grab a copy below.