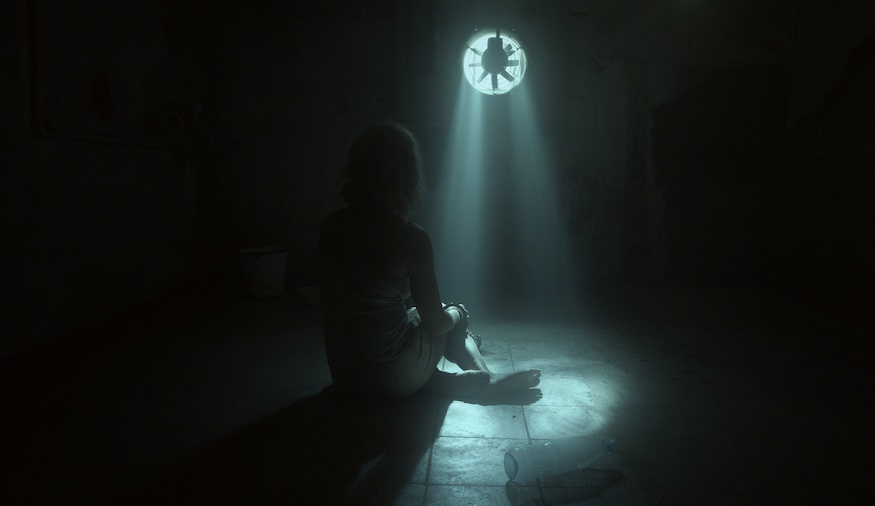 The shadowy, untamed forests of Lower Saxony provide a suitably eerie backdrop for Dark Woods, the latest German crime drama to hit British screens. Even in the summer, the tall evergreens block out the sun, leaving walkers feeling disorientated. Add some weird, primeval sculptures and the desiccated corpses of a couple who were bound, shot and covered in branches, and you start to get an idea of what detectives from the fictional town of Weesenburg are up against.
The bodies have been there for several weeks and, coincidentally, just as the police are photographing the scene and setting up their forensics, another couple is murdered in similar circumstances less than 800 metres away. There's a serial killer out there, the town is in shock, and it's time for viewers to buckle in for three two-hour episodes which begin airing on More 4 at 9pm on Friday 14 January. They'll also be available to stream on Walter Presents.
The programme is inspired by real events and the story begins in 1989. Back then, the murders were known in the press as the Göhrde-Morde case and they form part of the story of Dark Woods. The other case is that of the disappearance of Barbara Neder, played by Silke Bodenbender. Whether or not the crimes are linked isn't clear in the beginning, but the cases overlap and intertwine because Barbara went missing in Weesenburg, adjacent to the forest, and the same CID unit is working both investigations. The trouble is, every avenue they explore, they either draw a blank or trip over their own incompetence.
You'll meet Barbara in the prelude to her disappearance. She's a troubled woman with a rich husband, a teenage daughter and a drinking problem. Robert Neder (Nicholas Ofczarek, as seen in Der Pass) owns a big printing business and wants to leave his wife for a younger woman, but Barbara steals some of Robert's company files, which might incriminate him. That could be a motive for getting rid of her. He was last to see Barbara alive, and he reported her missing.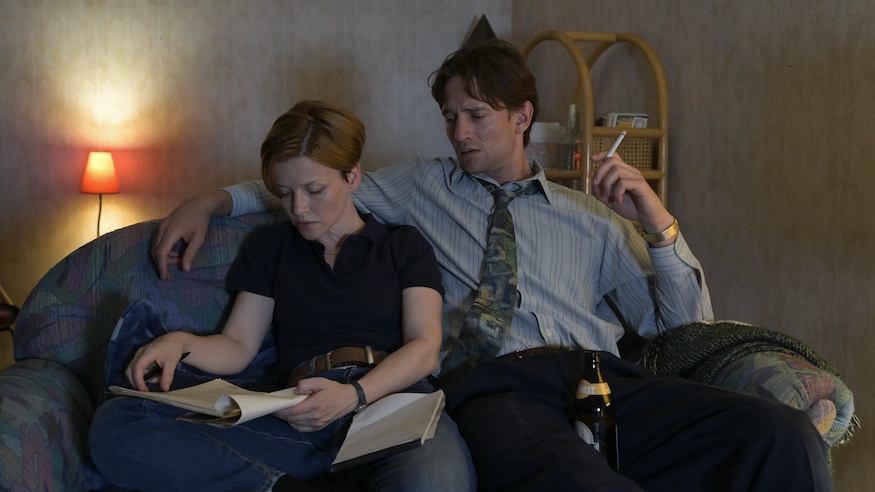 A little while before she disappears, she also has a encounter with a creepy cemetery gardener called Jürgen Becker who has a history of sexual assault, and the actor Hanno Koffler wrings every bit of cunning he can from this character. Could Becker be responsible for both Barbara's disappearance and the double murders, or were the latter the work of the angry, depressive sculptor Hans Lingner, who lives by the forest with his family?
Dark Woods begins as a slow burner, thanks in part to the lack of leadership in the Weesenburg police. The prosecutor and head of CID flail around, latching onto one idea after another, but can't seem to apply any investigative method to even the most basic questions. This flawed leadership is combined with a certain level of misogyny towards the most capable detective in the department – Anne Bach, played excellently by Karoline Schuch. Whenever she forms a cohesive line of enquiry, her chain-smoking boss or the arrogant prosecutor shut it down.
Then there's Thomas Bethge (Matthias Brandt), who is not only the head of Germany's national agency fighting organised crime, but also Barbara Neder's brother. Based in Hamburg, he's an accomplished detective but has his own fish to fry in the form of the notorious gangster Randow (Roman Knizka). Before Barbara goes missing, Thomas tries to help her overcome her drinking and marriage problems. After she goes missing, he tries to point the local Weesenburg police in the right direction, which they resent. He asks Anne Bach to keep him informed. The problem is that Randow knows Barbara is missing, claims to know where she is and tries to use this in a plea bargain. But is it just a ruse?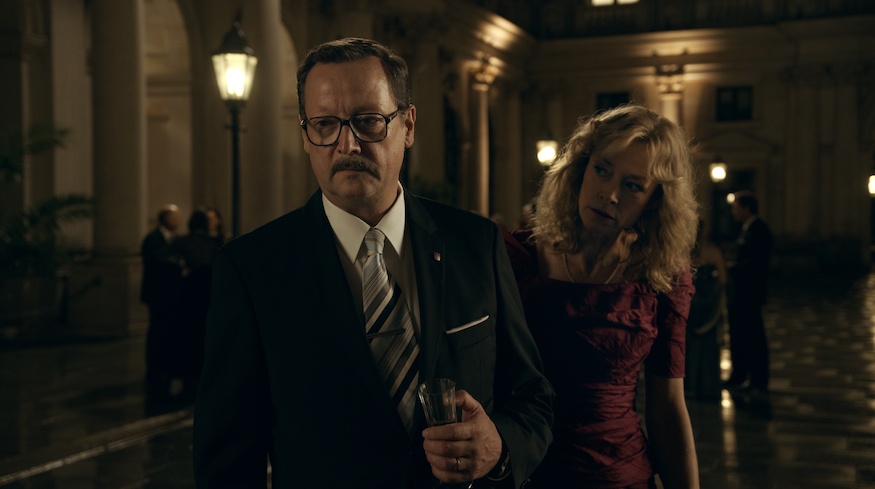 Whatever the case, Barbara is out there somewhere, dead or alive, and it's frustrating viewing as Anne and Thomas are surrounded by unprofessional colleagues who can't seem to think straight from one scene to the next. Nevertheless, the cases progress and the tension really ramps up when new events unfold that make finding the truth, and watching episodes two and three, even more imperative…
There are a lot of similarities between Dark Woods and the recent Swedish true crime-based drama The Hunt for a Killer which aired on BBC Four earlier in 2021. Like that programme, the cases in Dark Woods took decades to solve in real life, and both shows are wonderfully produced with plenty of grim 1980s period detail. Watching either programme, you'll get the sense that actual murder investigations are rather chaotic. Erratic people in senior positions make poor decisions based on their own interests.
Airing as Das Geheimnis des Totenwaldes in Germany in 2020, Dark Woods won several awards. Karoline Schuch won Best Actress at the Bavarian TV Awards, Sven Bohse won Best Director at the German Television Academy Awards and the programme won Best Production Design at the German Television Awards. Dark Woods is what you need on a cold winter night.
US viewers can stream Dark Woods on Topic.com.