What a week for the crime fiction genre. You could say it's out of this world.
For a start, the astronaut Chris Hadfield is launching his crime fiction debut and it sounds pretty intriguing. It's a 'what if…' conspiracy story set around the abandoned Apollo 18 mission of 1974. At the same time, former First Lady and presidential candidate Hillary Clinton is now also a thriller author. Her husband Bill has already collaborated with James Patterson across two novels, and now she is teaming up with Canadian author Louise Penny. And, we've got books from two big names within the genre. Former Met detective Luke Delaney has released his latest, and thriller writer Claire McGowan is back too. To cap things off, we know a lot of readers out there love Nordic noir and will be very pleased to explore the work of Oskar Gudmundsson who is to appear in English for the first time.
Which book will you choose? Tell us in the comments below.
State of Terror by Hillary Rodham Clinton and Louise Penny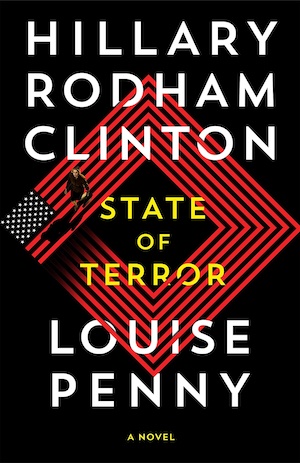 She's best known for her Inspector Gamache series but now Louise Penny has something else to add to her resumé – co-author of an international thriller with former US Secretary of State, Hillary Clinton. Wow. In the US, a new administration has just been sworn in, and the president reluctantly appoints Ellen Adams as Secretary of State. There is no love lost between the pair and when a young foreign service official receives a baffling text from an anonymous source, Adams is about to be put to the test. The text is a coded message which launches a series of bus bombings across Europe, and it soon becomes clear that the previous president could be implicated. State of Terror is out 12 October.
Pre-order now on Amazon
The Apollo Murders by Chris Hadfield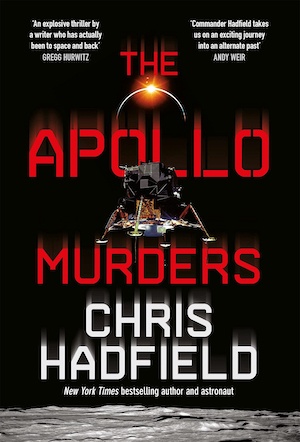 Astronaut and author Chris Hadfield combines the two skills in his crime fiction debut, The Apollo Murders, that launches on 12 October. It looks at the space race from an alternate perspective, with three astronauts on a top secret mission to the Moon in 1974. The Americans and Russians are vying to find a secret bounty hidden away on the lunar surface, and on board Apollo 18 the atmosphere is tense. It's the job of Houston flight controller Kazimieras 'Kaz' Zemeckis to keep his team focused – but he'll have his work cut out for him, because someone on board the space module is not who they appear to be.
Pre-order now on Amazon
The Killing Boys by Luke Delaney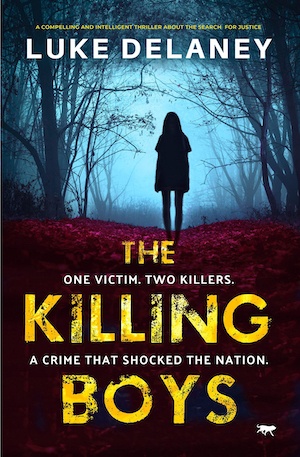 Back on Earth… we're in London in 2005 for Luke Delaney's latest novel, The Killing Boys, out now. The whole country is following the story of missing Abigail Riley, whose body is eventually found in an underground shelter. Her killers are eventually caught by DS Fraser Harvey and his team. They are teenage boys, whose depravity is matched only by their naivety. Just 11 years later the killers are released, given new identities and sent to other countries, but Harvey is haunted by the case and convinced that one, or both, of them will kill again. Just how far will he go to stop that happening?
Buy now on Amazon
The Commandments by Oskar Gudmundsson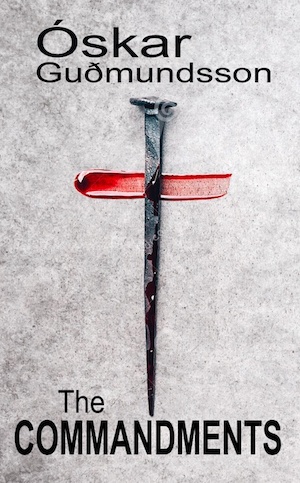 This Icelandic bestseller is finally arriving in English, with translation by Quentin Bates. Former detective Salka Steinsdóttir returns to the tranquil north of Iceland to recover from a personal trauma but soon finds herself reluctantly pitched into the toughest investigation of her life. When a stalwart of the church and community is murdered, Salka must relive the past. The victim is someone she pursued earlier in her career but could never pin down. Now a killer has taken revenge for ancient crimes. As the murderer prepares to strike again, Salka and her team search for the band of old friends who could be either killers or victims – or both. You can grab a copy of The Commandments on 18 October for Kindle and on 19 November in print.
Pre-order now on Amazon
I Know You by Claire McGowan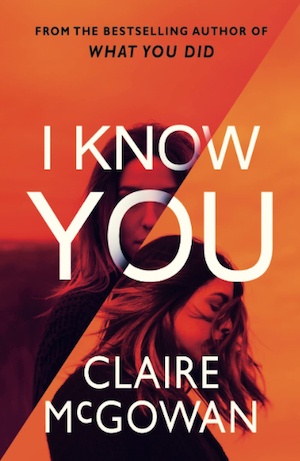 You can always rely on Claire McGowan to come up with something a little out of the ordinary, and I Know You is no exception. Rachel stumbles upon a body in the woods. Does she ring the police? Not likely! Last time that happened, she ended up in prison, found guilty of murdering the family she worked for as a nanny. She got out on appeal and worked hard to rebuild her life; now the nightmare is beginning all over again. Because the dead woman is her boyfriend's estranged wife, and Rachel is soon the prime suspect… Thriller fans take note – this one is out on 19 October.
Pre-order now on Amazon