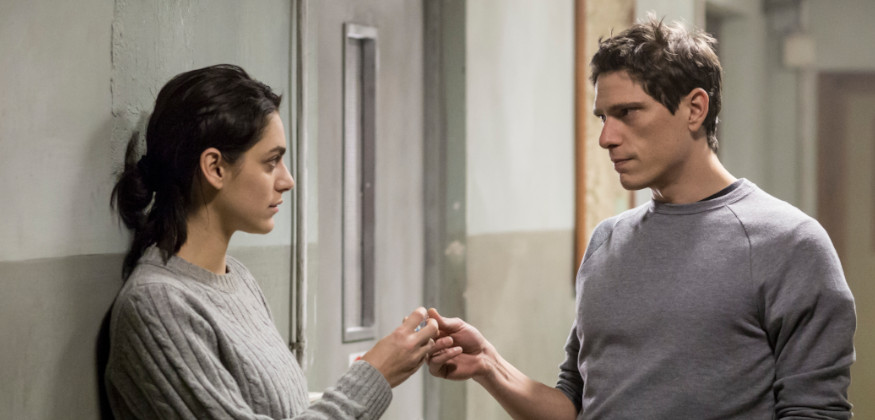 The beautiful and troubled young detective Valeria Ferro is returning to UK screens on 20 March as the second series of Thou Shalt Not Kill begins airing on More4, with episodes ready to stream on Walter Presents at the same time.
If you're used to Inspector Montalbano, this is Italian crime fiction with a different flavour. Valeria works in the homicide department in Turin, a city painted here in greys and browns, with rainy skies and furrowed brows. The crimes and the atmosphere are as grim as the climate, and season two gets underway with a 40-year-old woman strangled to death outside a refuge for battered women.
Played by former Miss Italy Miriam Leone, Valeria Ferro arrives at the scene straight from a nearby nightclub where she's been partying with her colleague and lover Andrea Russo (Matteo Martari). Things get complicated mighty quick as episode one gathers pace. The woman's husband was near the hostel around the time of the murder, he's having an affair with his own solicitor – and the victim's son, who was also staying at the refuge, has run away with his girlfriend. Another woman staying at the refuge is on a mission to help other battered wives escape their husbands and is taking it as far as to run surveillance on them, plus she was in love with the dead woman… Nearly all of the main characters seem to be secretly involved with somebody.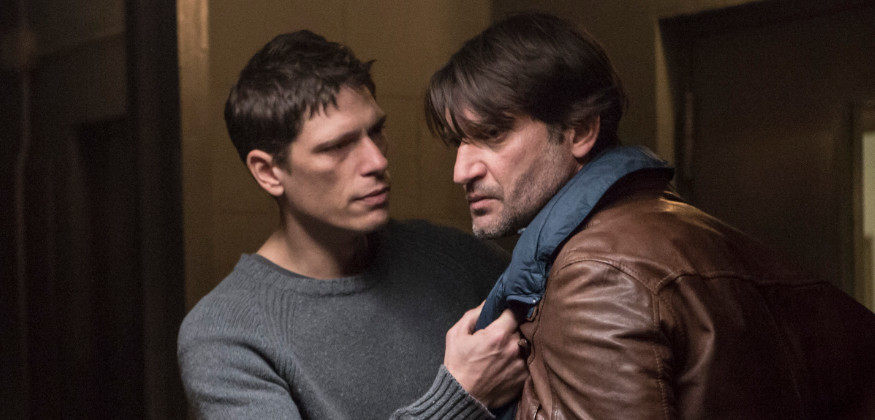 Valeria is confidently handling the case and even shakes down the violent husband with no fear whatsoever, but her world is hit sideways when her own mother disappears. Who was she seeing on the quiet? Well, there's plenty of backstory here too. If you watched series one, which was very popular with Crime Fiction Lover readers, you may recall that Lucia Ferro was recently released from prison after serving 17 years for stabbing Valeria's father to death. There's always been a hint that not everything about that case was legit – and now old wounds are being reopened.
The format here is unusual. Unlike most crime shows, which nowadays look at one case in depth over a number of episodes, with season two of Thou Shalt Not Kill an investigation may wrap up in one or two episodes, with Valeria's ongoing family issues being dealt with on their own timeline. This moves quickly at some points, and takes a back seat at others. Whether it's a crime of passion, violence against women, an accidental killing or a cold case wrapped in secrets, the programme focuses in on the anguish of the main and secondary characters – guilt, regret, longing, loss, frustration… You get the picture.
Turn to More4 on Friday 20 March at 9pm for the first of 12 weekly episodes. All episodes will be online at Walter Presents from 20 March. The programme originally aired in Italy as Non uccidere, where the second season began in 2017.