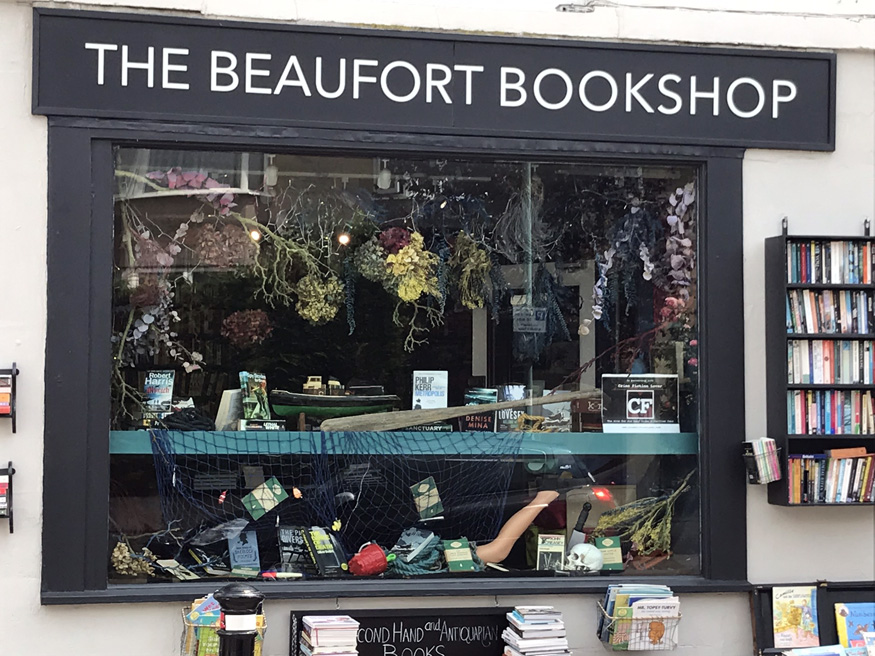 The Bath-based independent Beaufort Bookshop has unveiled its blood-dripping July front window with the theme 'submerge yourself in crime fiction this summer', supported by indie publisher Rat's Tales and Crime Fiction Lover.
The lethally sharp window display will drown out any thoughts of comedy or romance for summer 2019, with a selection of reading on display including classic authors like Agatha Christie, Raymond Chandler and Georges Simenon, alongside more contemporary titles by Denise Mina, Jo Nesbo, Ian Rankin and Rat's Tales author Rod Humphris. The books are seen trapped in driftnets, surrounded by sea sand, coral, skulls, severed limbs and knives… Although it sounds like it's not for the squeamish, the summer crime promo has been raising a smile from passers by.
"Sales of mystery novels spike in the summer," says bookshop owner James Thomas. "Working with Crime Fiction Lover and Rat's Tales we thought we'd point our customers to some of the best holiday reads and make a fun front window to reflect the popularity of the genre before they head off on their hols."
Lou Mudge of Rat's Tales coordinated the window display, fine tuning the selection. Readers who stop in to browse and purchase crime fiction will be able to enjoy a free commemorative bookmark with a stunning original illustration that ties in with the window's death on the beach theme.
You'll find Beaufort Bookshop at 1 Beaufort Place, Bath, BA1 6RP or follow them on Instagram here. Be quick and grab a bargain.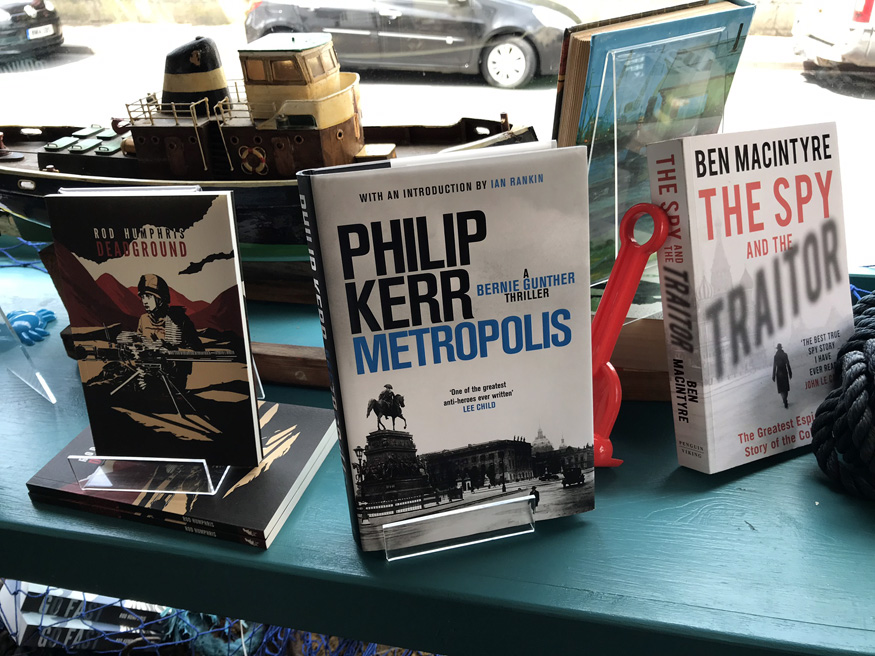 Philip Kerr's new novel Metropolis ready for the taking.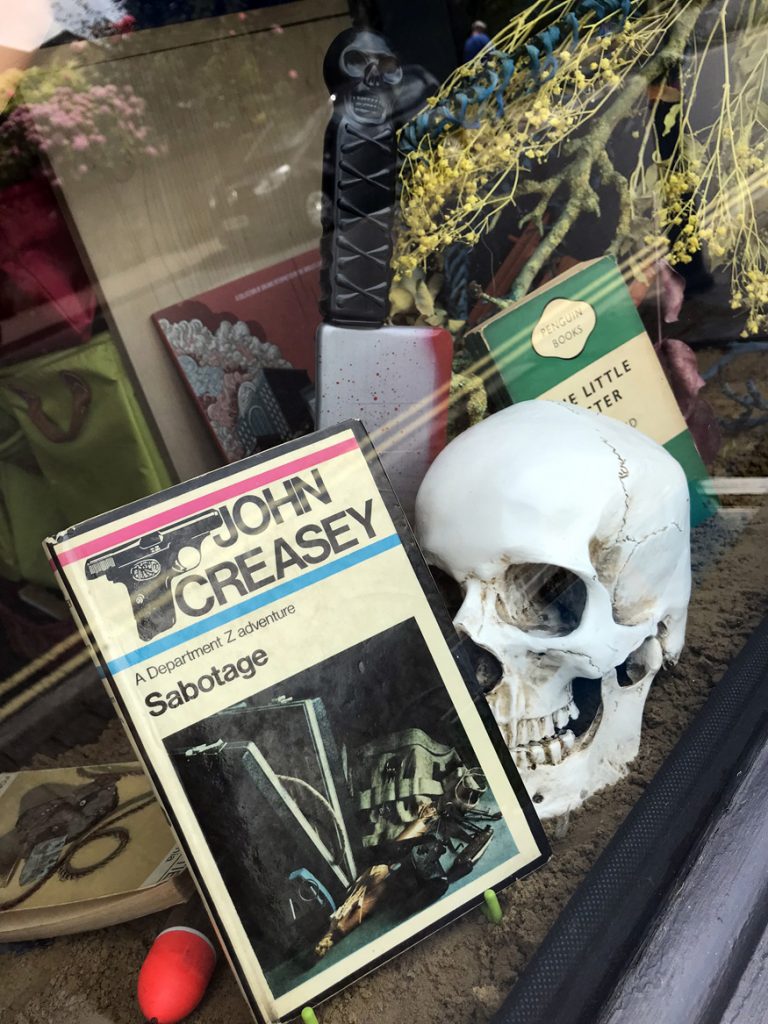 A John Creasey classic, and behind it the author's famous dagger…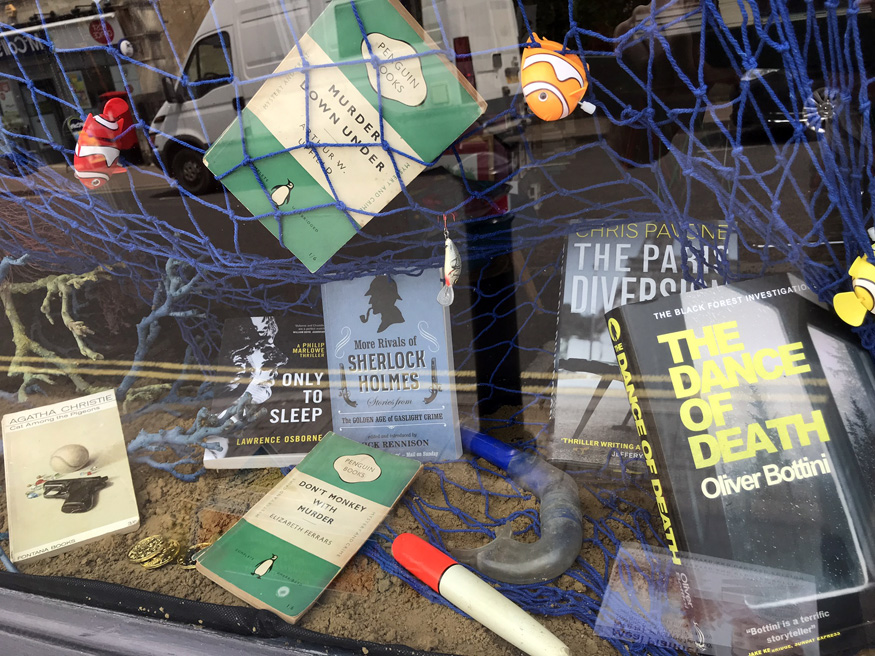 The net is closing in on crime fiction, and what a catch!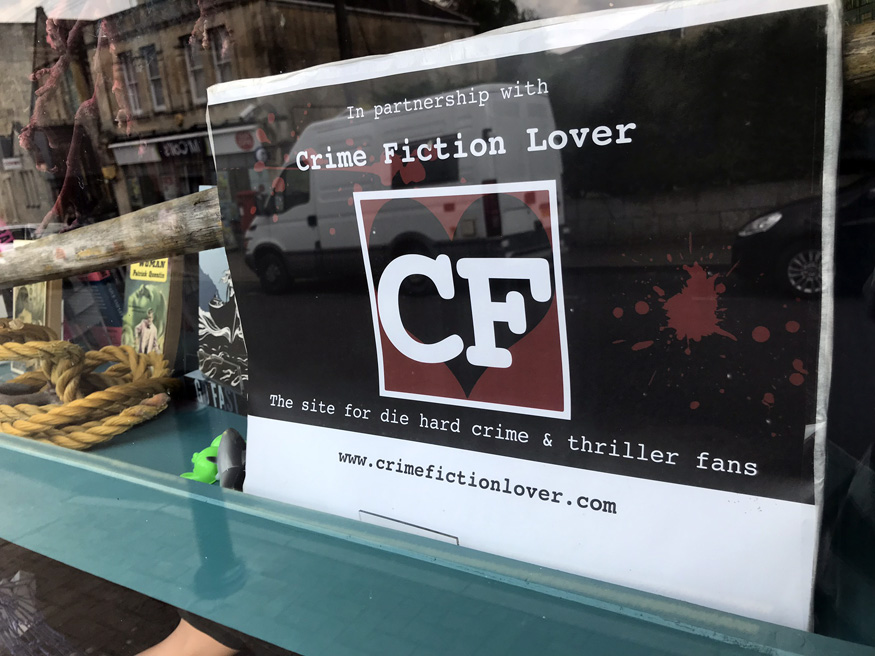 This message was brought to you by Crime Fiction Lover, the site for die hard crime and thriller fans.