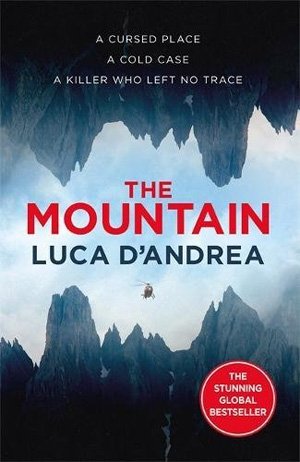 Luca D'Andrea's international best-seller The Mountain is a perceptive psychological thriller. In the Dolomite mountains where Germany and Italy collide, first-person narrator Jeremiah Salinger determines to solve a 30-year-old triple murder case, partly as recompense for more recent deaths for which he feels responsible. His confusion, fear, and guilt come across powerfully.
The author effectively portrays the complex interpersonal relationships between Salinger, his wife and child, and their acquaintances in his wife's tiny home town near the Bletterbach, the primeval gorge where the fatalities occurred. As his obsession with the murders takes over, neither Salinger nor you as a reader can predict their present day consequences.
Ably translated from the Italian by Howard Curtis. Read our full review here.