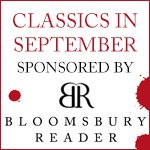 For many, first contact with Cutter and Bone comes via the lauded 1981 film Cutter's Way, directed by Ivan Passer. The movie had a difficult pathway to production – funding changes, Dustin Hoffman pulling out because of scheduling issues – and despite good notices, it struggled to find an audience. More recently it has undergone a critical re-evaluation, and has come to be considered a neo-noir classic of early 80s American cinema. The recent death of John Heard (pictured above, playing amputee Alex Cutter) may bring it further attention.
The film was based on Cutter and Bone by Newton Thornburg, published in 1976 during the post-Vietnam, post-Watergate era. The influence of those two events runs very clearly through the story. Richard Bone (acted by Jeff Bridges in the movie) is a dropout and country club lothario, getting by day-to-day on the generosity of Santa Barbara's wealthy middle-aged, middle class women. He's looking for a spot of danger. Back east he has a wife and two young kids, but he walked out on them when he left his high-paying job as a marketing director.
You can watch the movie instantly on Amazon Video.
In between his romances, which he ensures never last longer than 72 hours, he sleeps on the sofa at his friend Alex Cutter IV's house. The other occupants include Cutter's partner Mo, and their infant son Alex V.
Cutter is the son of rich parents and had a privileged upbringing. A tour in Vietnam led to devastating injuries and he lost one eye, his right leg and the lower part of his left arm. His anger is directed everywhere and nowhere. He swings from charming to cynical in a heartbeat, is frequently confrontational, and seems to enjoy the discomfort of his victims, knowing they won't hit a cripple.
Mo is a beautiful girl, whom Bone fantasises about, but a lost soul who gets through the day dosed on alcohol and downers, perhaps in part because of Cutter's callous disregard of her and their son.
Disposing of the body
On his way back from a hotel late one night, Bone witnesses a man putting a large object into a dumpster before driving off. The man's silhouette reveals a distinctively large head. On the news the following day they see that the object being dumped was the corpse of a young girl, and Cutter latches onto Bone's speculation that the man looks a lot like visiting tycoon JJ Wolfe.
With Bone somewhat reluctantly involved, Cutter hatches a plan with the victim's sister to blackmail Wolfe. There are some half-hearted attempts to rationalise the scheme, but it is pretty clear that a concern for justice ranks low on their list of motivations. Predictably, things go comically wrong, and the trio head out to pursue Wolfe in his own backyard.
There are so many things about Cutter and Bone which make it a classic, but everything comes back to the writing. The tone of the novel is angry and despairing, but made enjoyable by smartly humorous putdowns, and nail-on-the-head observations. Thornburg is sometimes described as a noir version of Ross McDonald, a writer who also set many of his works in Santa Barbara, and knew a thing or two about the written word.
Simple geometry
There is an interesting symmetry to the novel as well. In each stage of the story, there is always a principal trio of characters; Cutter, Bone, and one woman. Initially this is Mo at their Santa Barbara home, then the victim's sister in Los Angeles as they plan their blackmail sting, and finally a naive, resentful student they pick up on their road trip. Cleverly, Wolfe real role is kept a mystery and his guilt or innocence is only revealed at the very end.
And let's not forget that ending; Bone high-tailing it out of Dodge, thanking his lucky stars, when he sees a truck in his rear view mirror, eating up the tarmac… It is the cherry on top of the cake, epitomising one of Thornburg's main themes in the book, which is the creeping fear that corporations are taking over American life, and the rise of the interests of business over individuals. It's an ending that makes Cutter and Bone seem timeless.
For more neo-noir set in this period, try Peepland by Chirsta Faust and Gary Phillips.