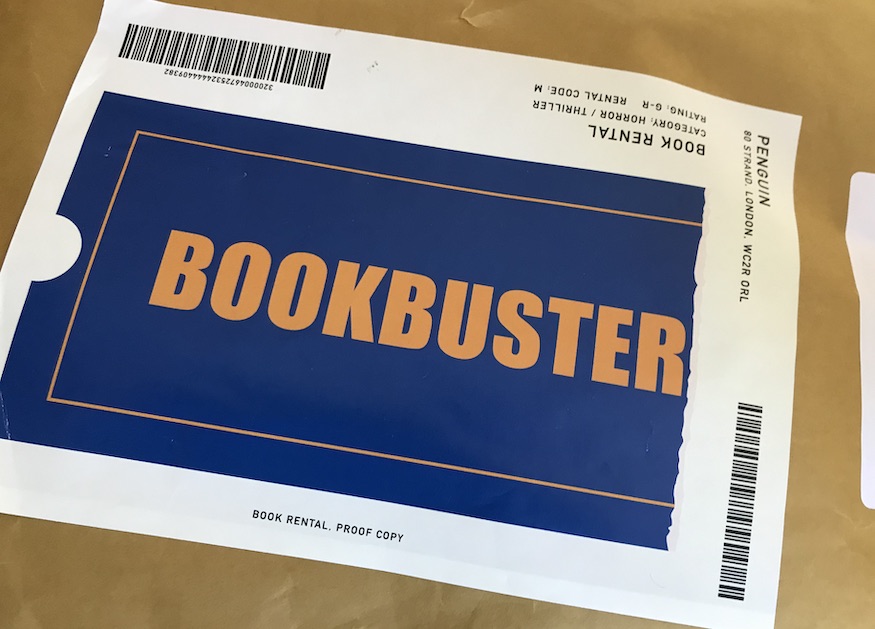 Here's a nice little bit of pre-release marketing that came through from Penguin Random House recently. Instead of the usual early-proof-in-a-Jiffy, for Harrow Lake by Kat Ellis, the PR team sent out an envelope styled just like one from Blockbuster Video.
Nostalgia.
The book is a horror title in the vein of Stephen King or Alfred Hitchcock, but for the Netflix generation. This throwback style ties those ideas together and at the same time reminds us of the days when 'video nasty' was a favourite phrase in The Daily Mail vocabulary and Mary Whitehouse ruled on morality and censorship.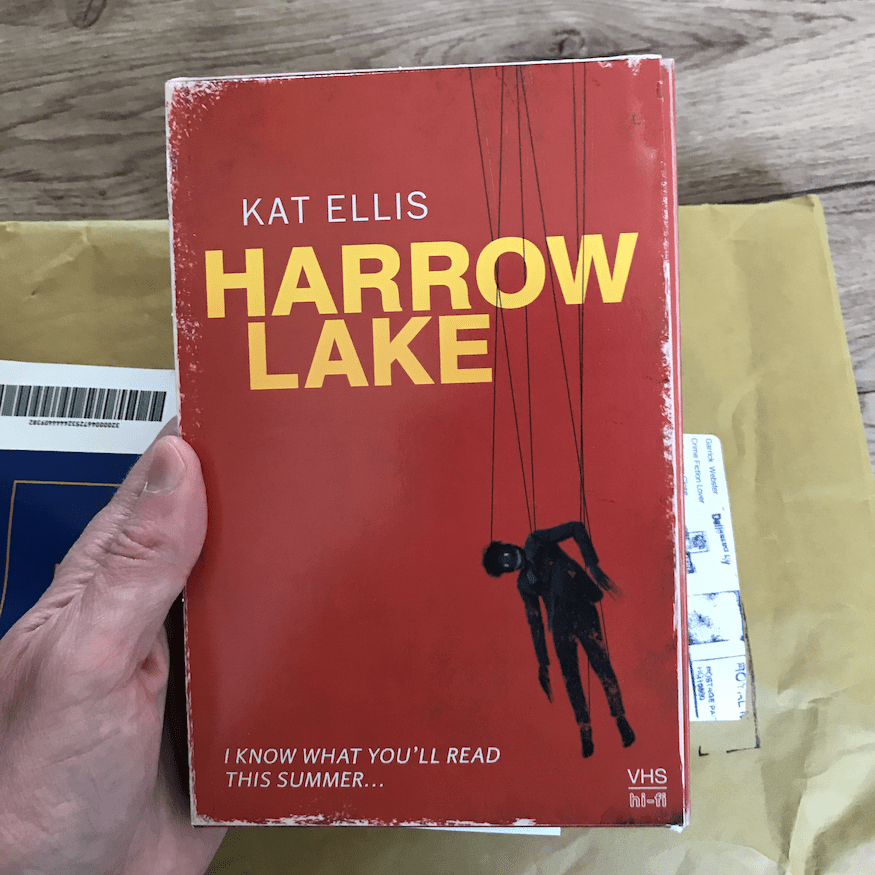 Inside there's a cardboard box that looks just like an old VHS cassette slipcase. The stark illustration on a red background comes with the streamline 'I know what you'll read this summer…' to continue the horror theme.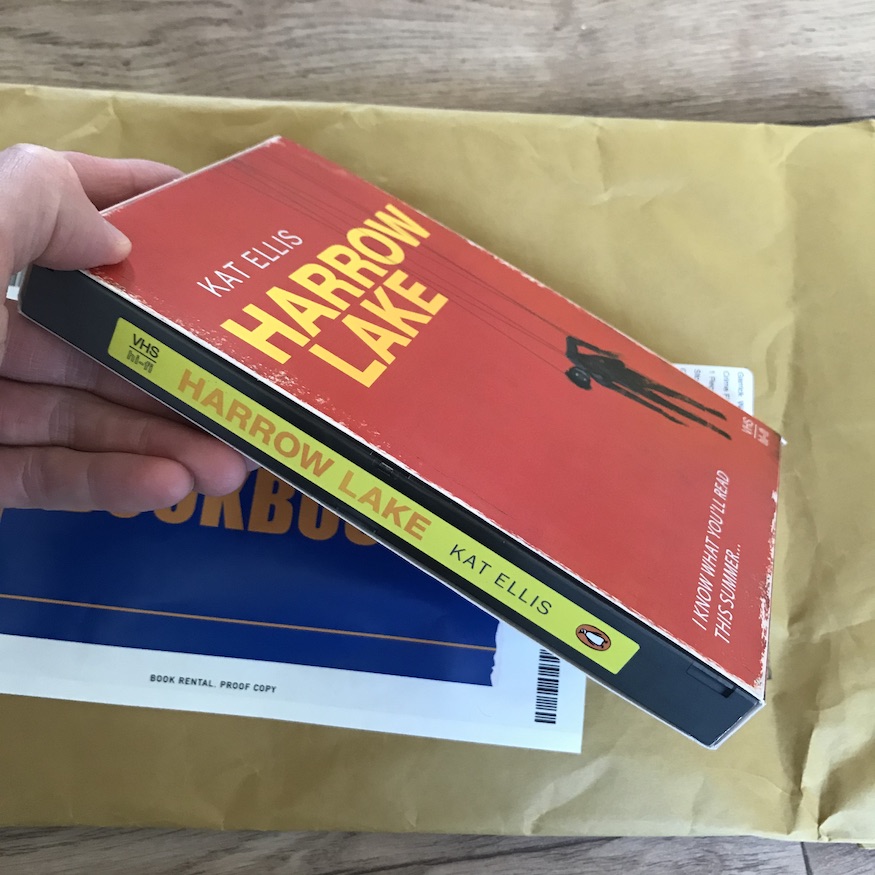 Here you can see the advance review copy's spine within the slipcase, printed like the label sticker on a video tape. The book itself is about Lola Nox, daughter of a filmmaker who specialises in horror. She's arrived at Harrow Lake to live with the grandmother she's never met after an attack on her father in New York.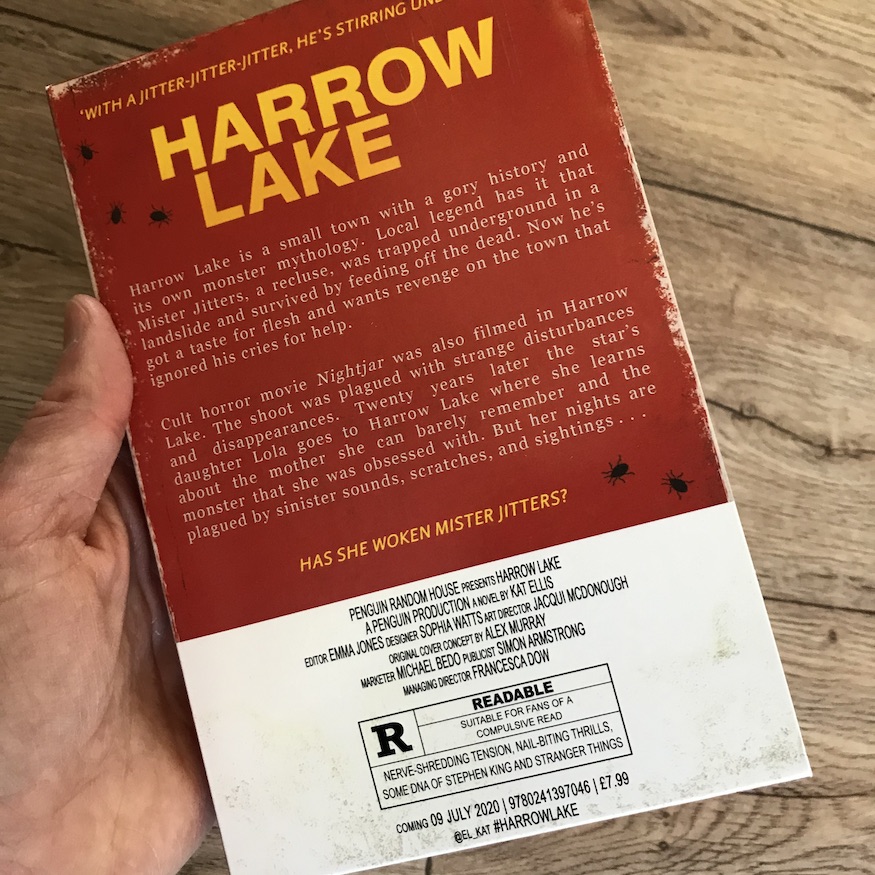 On the rear of the slipcase, you can read more about the plot, including details about the local legend, Mister Jitters, and the horror film Nightjar, which was filmed 20 years earlier at Harrow Lake. Rated R for Readable. Nice.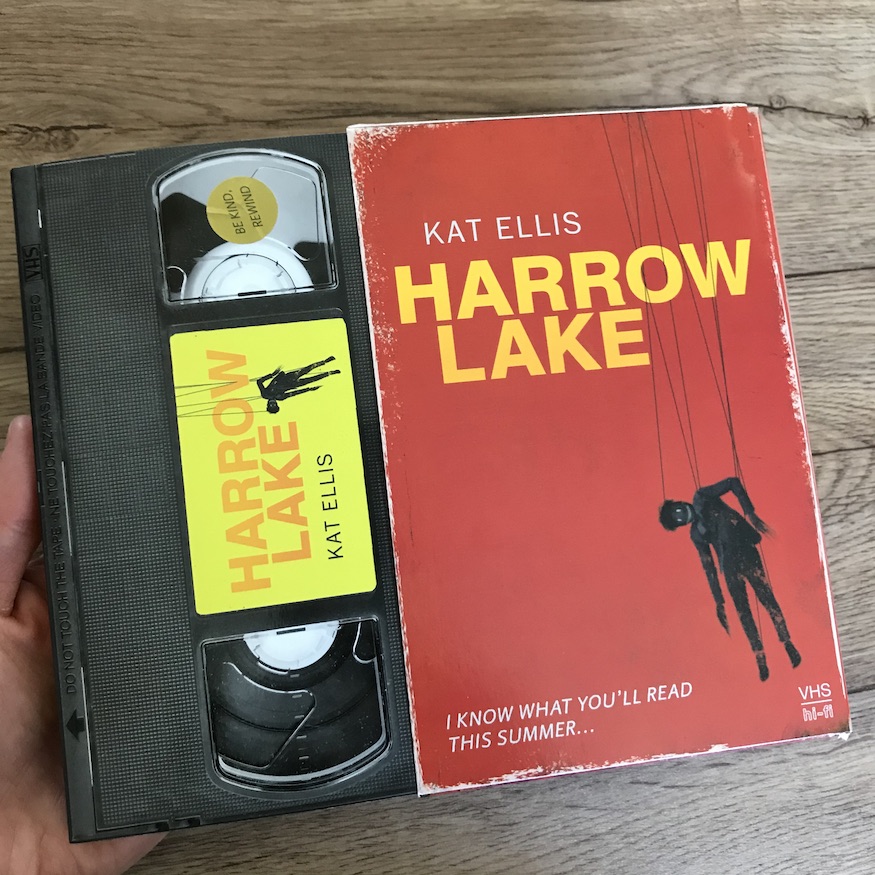 The review copy itself really looks the part, even replicating that clipped, levered contraption that protected the tape but would flip up once inside your VCR.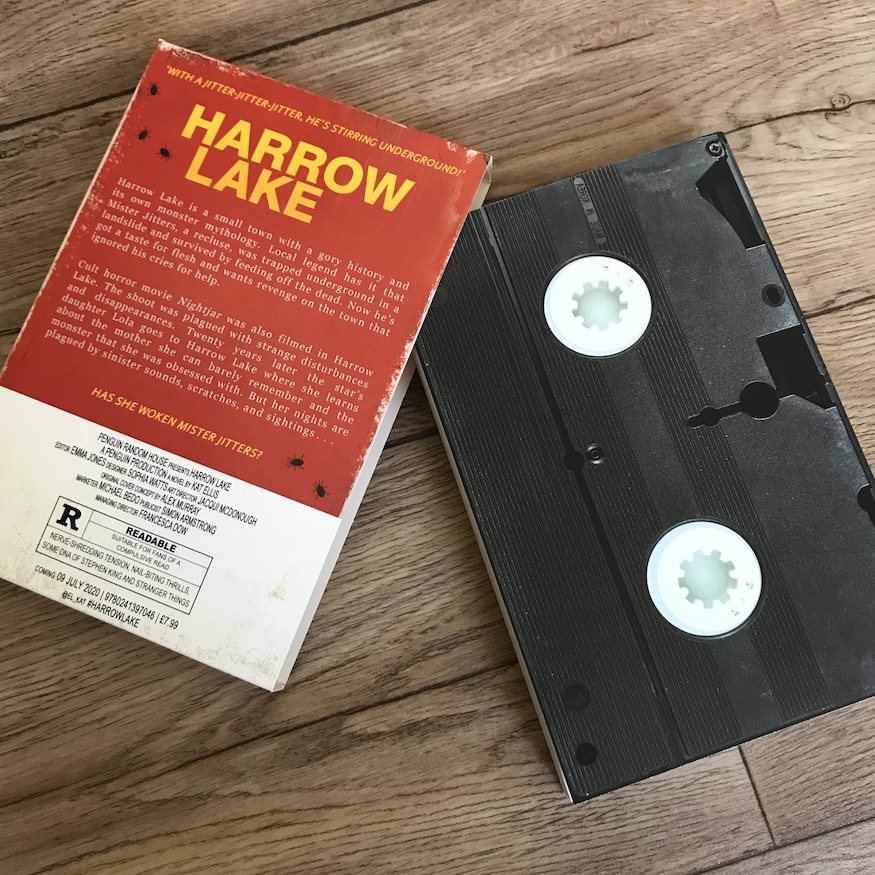 Arguably, the back of the book looks even more authentic with the toothed apertures for the rotors to click into.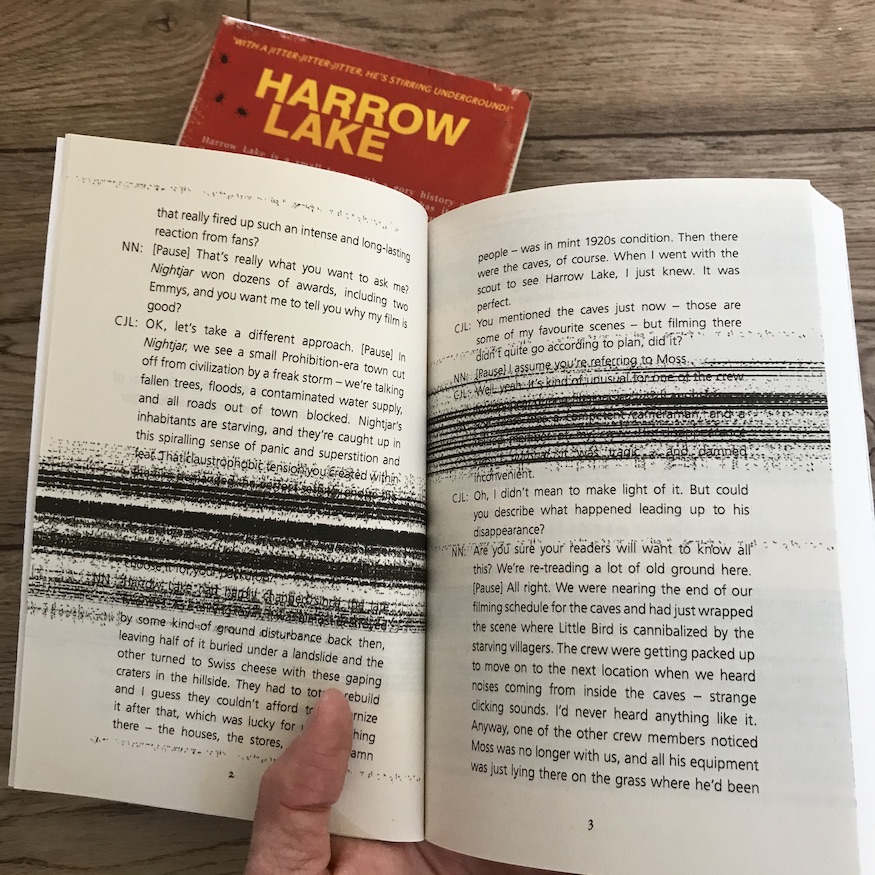 Inside, transcripts that are part of the story bear interference patterns just like you'd have seen on a CRT screen when your VCR's tracking was off, or if the recording had been damaged by a magnetic field.
Harrow Lake comes out on 9 July. It actually has a yellow cover, and you can pre-order it below. The author is based in the wilds of North Wales and has two cats. Authors do, don't they? Have two cats.
We might give this printing away in a competition once we resume them on our Facebook page.